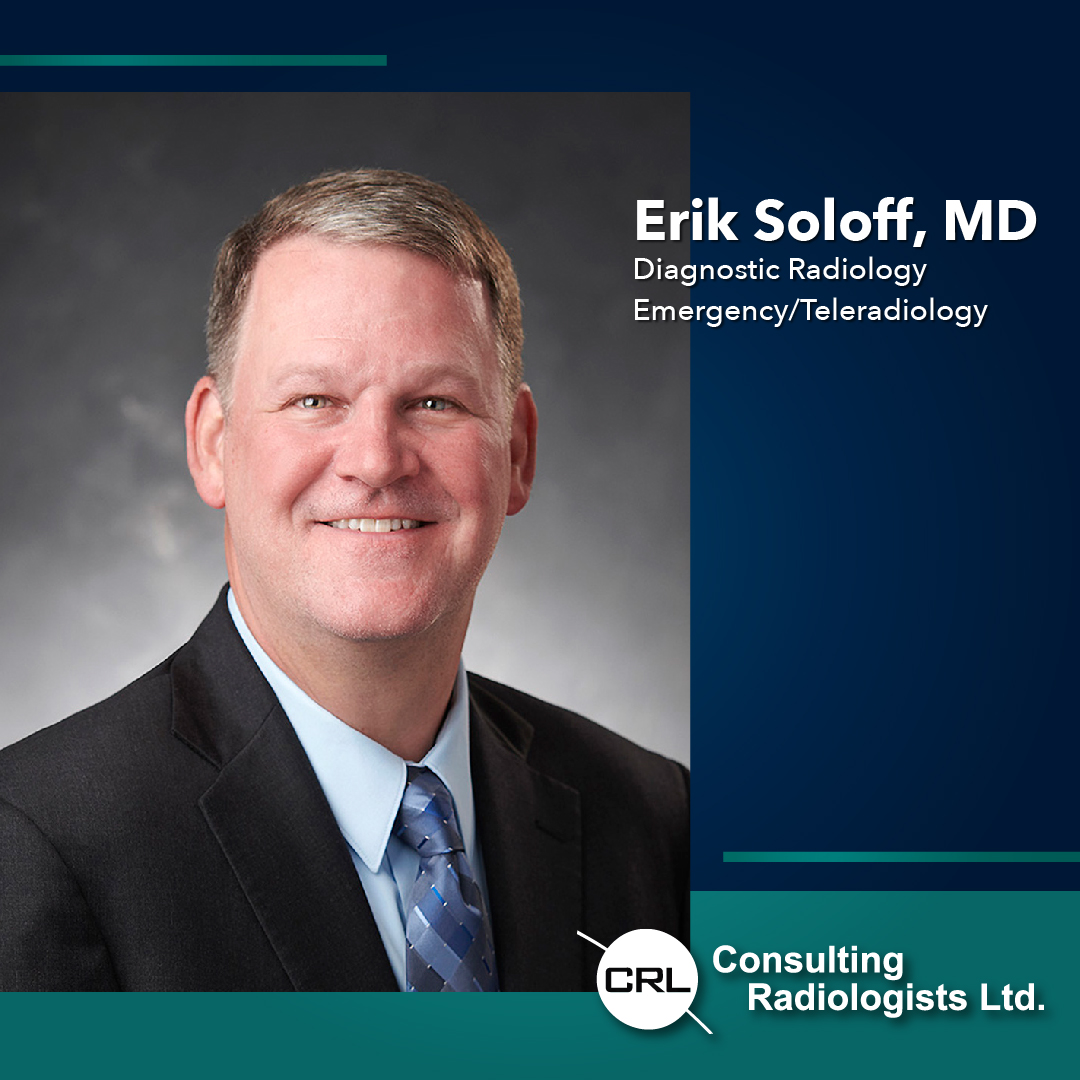 CRL is Proud To Welcome Diagnostic Radiologist, Dr. Erik Soloff
We wish Dr. Erik Soloff a warm welcome to the Emergency/Teleradiology Section at Consulting Radiologists, Ltd. Dr. Soloff specializes in diagnostic radiology and has spent the last 10 years as Assistant Professor in the Department of Radiology, first at Baylor College of Medicine in Houston, TX, and more recently, the University of Washington in Seattle, WA.
While at Baylor College of Medicine, Dr. Soloff held several leadership positions. Among them, Body Imaging Residency Rotation Supervisor, Section of Body Imaging Director, and Developer and Director of the Resident Mentorship Program.
Dr. Soloff is originally from Toledo, OH and earned his medical degree at the Medical College of Ohio. After which, he completed his internship in the Department of Surgery at St. Elizabeth's Medical Center in Boston, MA. Dr. Soloff then moved to Galveston, TX for his radiology residency at the University of Texas Medical Branch and then to Durham, NC, for his fellowship in Abdominal Imaging.
Dr. Soloff is interested in hepatic and pancreaticobiliary imaging and tells us, "providing patient care" is what he loves most about being a radiologist.