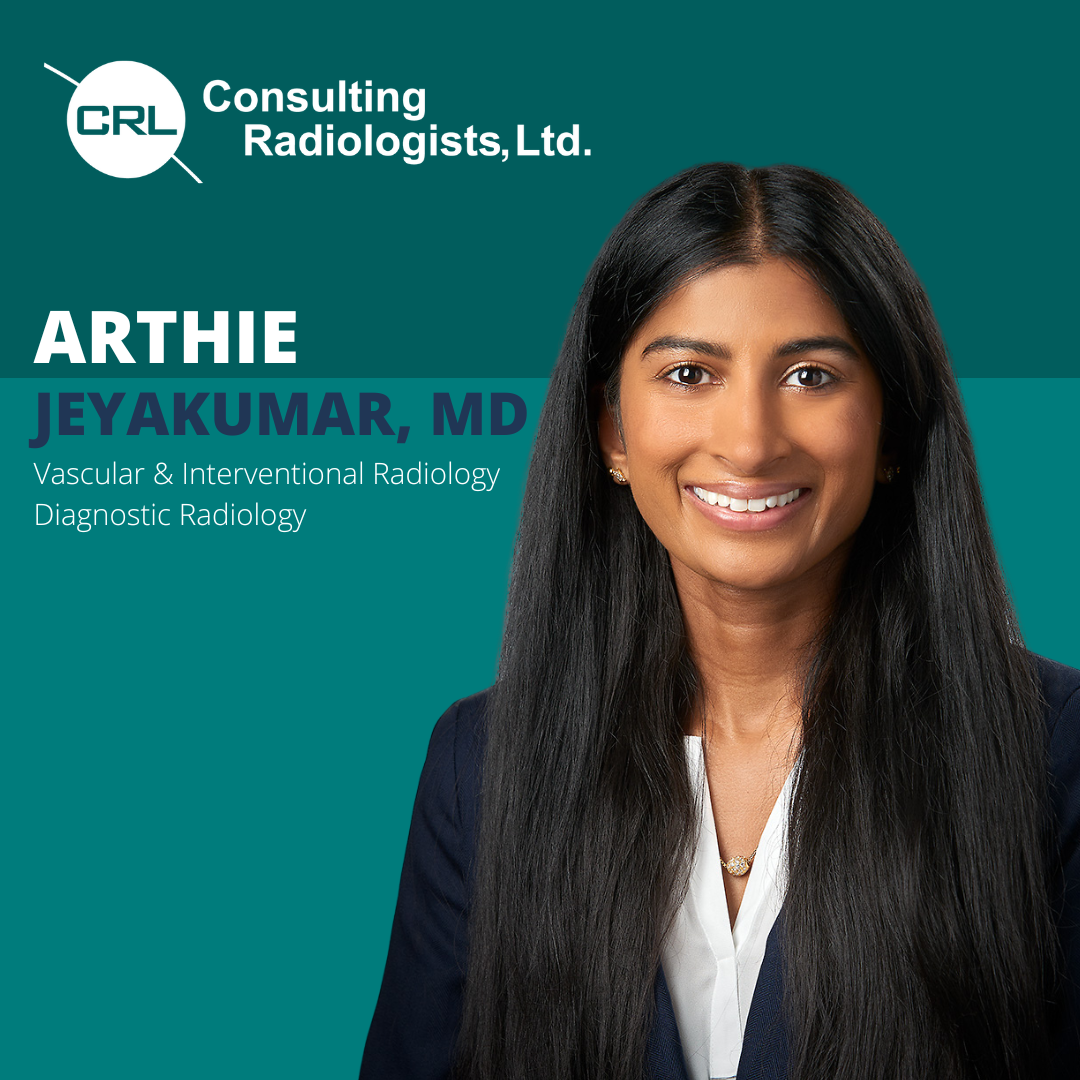 CRL Proudly Welcomes Dr. Arthie Jeyakumar, Vascular and Interventional Radiologist.
We are pleased to welcome Dr. Arthie Jeyakumar to Consulting Radiologists, Ltd, where she will join our Vascular and Interventional Radiology department. Dr. Jeyakumar is a trained diagnostic and interventional radiologist who earned her medical degree from the Albert Einstein College of Medicine in Bronx, NY. She later moved to Seattle, where she completed a general surgery internship at the Swedish Medical Center. Dr. Jeyakumar served as Chief Resident at the University of Washington during her integrated diagnostic and interventional radiology residency.
Dr. Jeyakumar tells us that she is passionate about using her knowledge and skillset to provide timely and efficient care while advocating for her patient's needs.