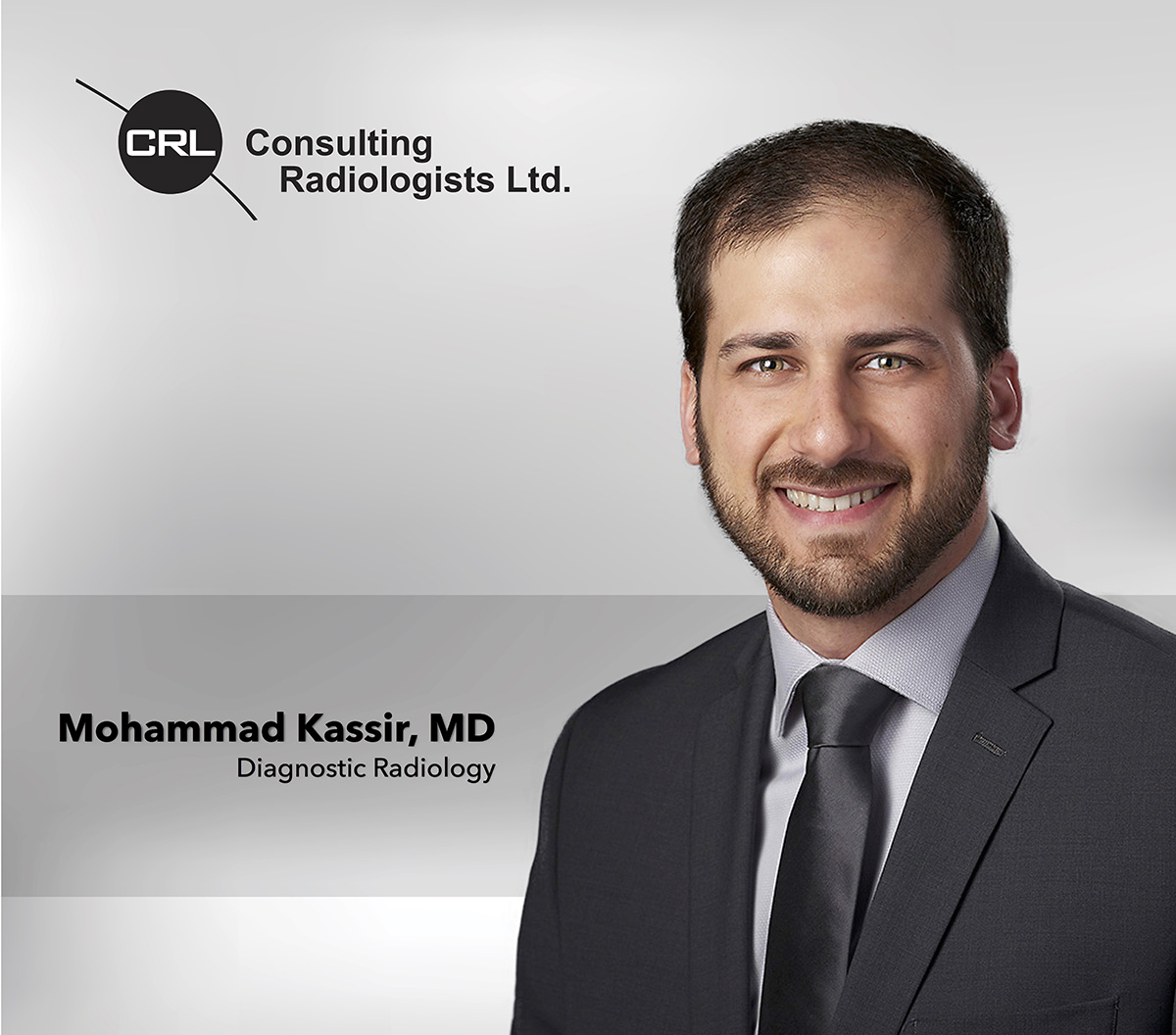 CRL Welcomes Radiologist, Dr. Mohammad Kassir
Dr. Mohammad Kassir joins Consulting Radiologists, Ltd. teleradiology section with specialization in Neuroradiology. Dr. Kassir is from Irvine, CA and received his undergraduate degree from the University of Southern California Irvine, his medical degree from Wayne State University School of Medicine in Detroit, MI and then completed an Internship and Residency in Diagnostic Radiology at Beaumont Health/Oakland University, William Beaumont School of Medicine in Royal Oak, MI. He then returned to Los Angeles, CA for his Fellowship in Neuroradiology at University of Southern California/LAC+USC Medical Center.
Dr. Kassir tells us that the ability to play a central role in medical decision making in all aspects of patient care allows him to positively impact the lives of his patients and is one of the aspects he loves most about his job. Additionally, he enjoys that radiology is an intellectually demanding, thought-intensive field. It requires a dedication to constantly maintain his knowledge base and always work to increase it. It is this challenging aspect of radiology that makes it a very enjoyable and rewarding career.
When not at work Dr. Kassir enjoys traveling, exploring new places, and relaxing while spending time with his family.