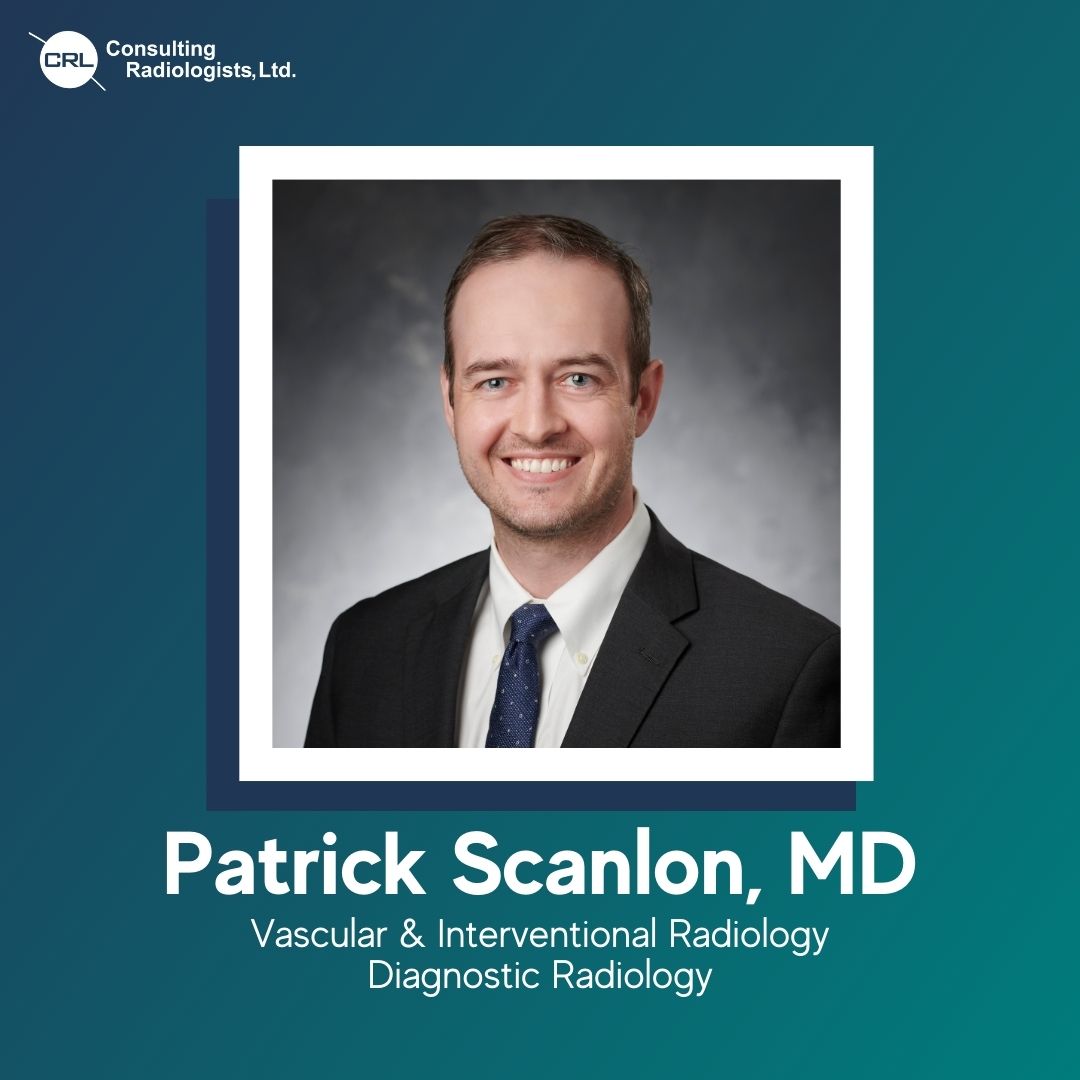 CRL Welcomes Vascular & Interventional Radiologist, Dr. Patrick Scanlon
Join us in welcoming Dr. Patrick Scanlon to CRL, where he will join our Vascular and Interventional Radiology section. Dr. Scanlon, originally from Minneapolis, MN, received his medical degree from the University of Minnesota Medical School. After earning his medical degree, a surgical internship took him from Minnesota to the vibrant city of New York where he practiced at two prestigious institutions, NewYork-Presbyterian's Weill Cornell Medical Center and Jamaica Hospital. But it was his integrated interventional radiology residency at NewYork-Presbyterian's Weill Cornell Medical Center, Memorial Sloan Kettering Cancer Center, and the Hospital for Special Surgery that truly shaped his passion for minimally invasive procedures.
When asked what his favorite part of his job was, Dr. Scanlon replied, "I enjoy working closely with incredible teams (doctors, nurses, technologists, etc.) that share the common goal of helping patients get better. The opportunity to use minimally invasive procedures and cutting-edge technology to creatively treat a wide array of conditions is very gratifying." 
Dr. Scanlon's primary professional interests lie in interventional oncology, where he excels in providing innovative treatments that minimize side effects and maximize therapy effectiveness for cancer patients. Additionally, in addressing cases related to deep venous disease/thrombosis, portal hypertension interventions, uterine fibroid embolization, and prostate artery embolization.
Throughout his career, Dr. Scanlon has been guided by invaluable advice from a mentor: "If you treat every patient with the time, compassion, and thoughtfulness as you would a family member – you will never go wrong." This philosophy has become the cornerstone of his practice, ensuring that every patient receives the highest standard of care and empathy.
During his leisure time, Dr. Scanlon treasures moments spent with his wife and two children, frequently venturing out to explore the abundance of lakes and parks in the area.