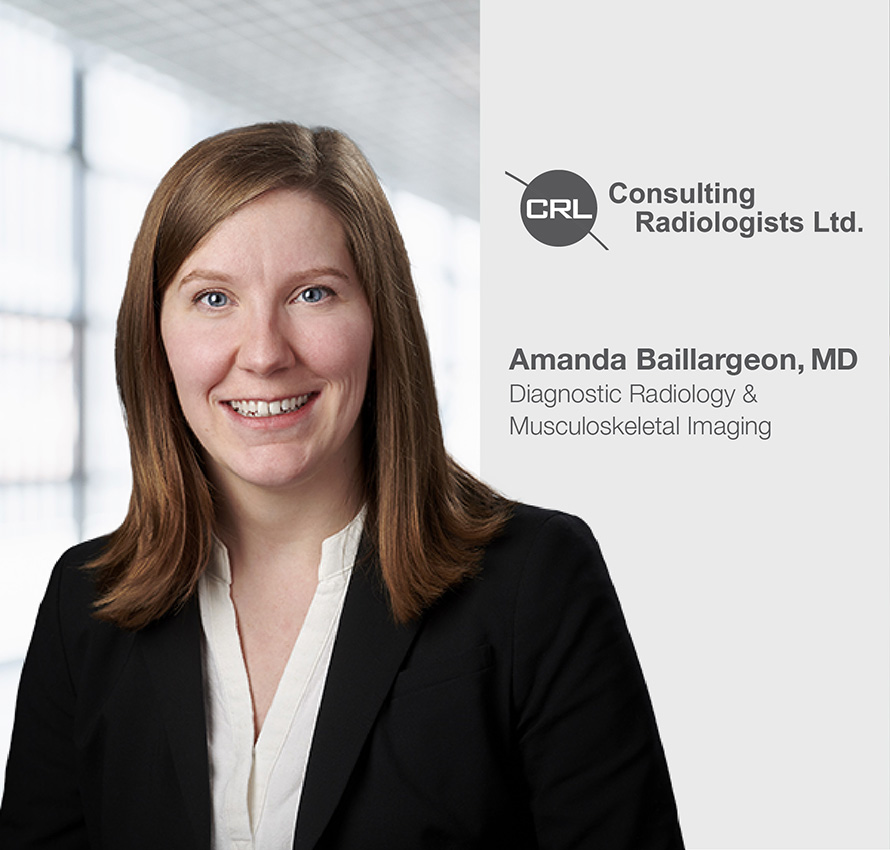 CRL's subspecialty radiology practice welcomes Dr. Amanda Baillargeon
Dr. Amanda Baillargeon joins Consulting Radiologists, Ltd. with specializations in Musculoskeletal Imaging and Diagnostic Radiology. Originally from Somerset, WI, Dr. Baillargeon graduated Magna cum Laude from the University of St. Thomas with a B.S. in Biochemistry prior to earning her medical degree from the University of Utah where she also completed a preliminary year of residency in Internal Medicine. She returned to Minnesota and the Mayo Clinic where she completed her residency in Diagnostic Radiology and fellowship in Musculoskeletal Imaging.
Dr. Baillargeon tells us that the problem-solving aspects of radiology and the opportunities for continuous learning as the field of radiology expands is what she loves most about being a radiologist. Lastly, she said, "I enjoy being part of a care team to contribute to patient health and well-being."
Outside of work, you'll find Dr. Baillargeon spending time with her husband, two daughters and springer spaniel and perhaps enjoying the outdoors while hiking, biking, canoeing, or skiing. Her other favorite pastime is baking and creating elaborate desserts.