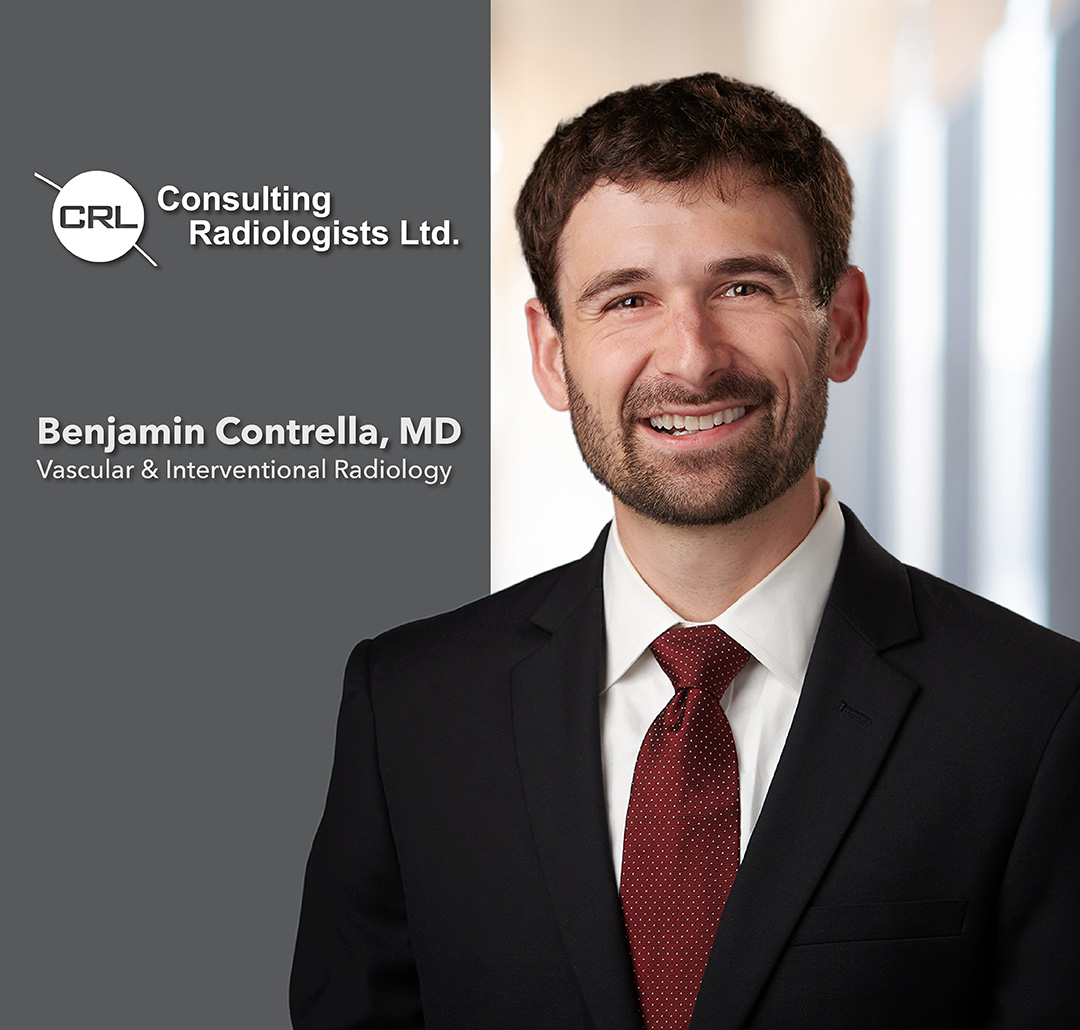 Dr. Benjamin Contrella Joins Consulting Radiologists, Ltd.'s Vascular & Interventional Radiology Team
Consulting Radiologists, Ltd. is proud to welcome Dr. Benjamin Contrella. Dr. Contrella is a diagnostic radiologist with a specialization in vascular & interventional radiology. As a member of Consulting Radiologists, Ltd.'s team of exceptionally skilled vascular & interventional radiologists, he will be performing minimally invasive procedures and interventions to diagnose and treat diseases throughout the body.
After graduating from Duke University with a B.S. in Biology, Dr. Contrella moved to Virginia to pursue his doctorate from the University of Virginia School of Medicine. He then completed his internship in general surgery, his residency in diagnostic radiology, and his fellowship in interventional radiology at the University of Virginia.
When asked what he enjoys most about being a radiologist, Dr. Contrella replied, "Contributing to the health and well-being of my patients through radiologic interventions."