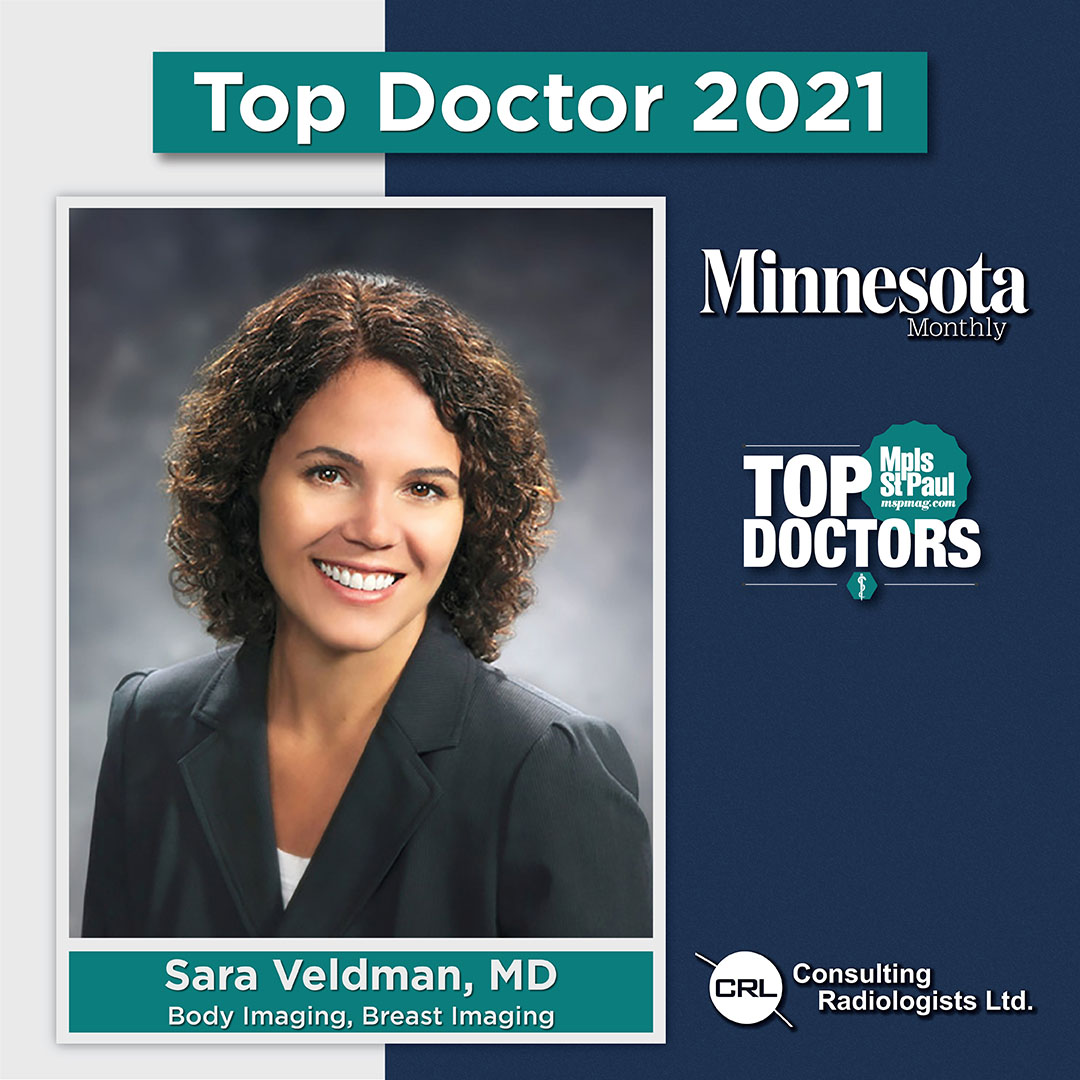 Dr. Sara Veldman, Minnesota Monthly Magazine 2021 Top Doctor
We are proud to announce that Dr. Sara Veldman is a Minnesota Monthly 2021 Top Doctor. We are incredibly proud of Dr. Veldman, who serves as CRL's Breast Imaging Section Lead and named to the Mpls.St.Paul Magazine 2021 Top Doctor list earlier this year.
For those unfamiliar with these Top Doctor lists, each year, Minnesota Monthly and Mpls.St.Paul magazines survey physicians around the state to find out which doctors they would recommend if they or a loved one needed medical care. This information and factors such as professional achievement, extensive research, and disciplinary history determine the year's Top Doctor honorees.
We congratulate Dr. Sara Veldman and thank her for her dedication and contributions to our expert team of breast imaging radiologists committed to providing women high-quality healthcare with compassion.