Neurointerventional Radiology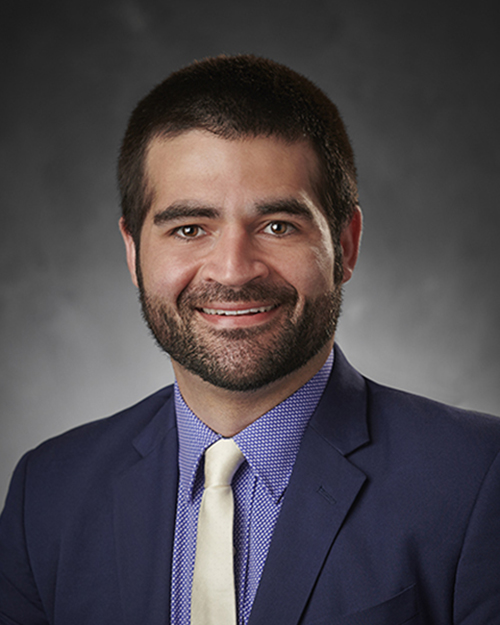 Alexander Copelan, MD
Dr. Alexander Copelan joins Consulting Radiologists, Ltd. specializing in Neurointerventional Radiology. Dr. Copelan is originally from Columbus, OH and began his education at Johns Hopkins University. He earned his medical degree from Loyola Stritch School of Medicine in Maywood, IL followed by a residency in Diagnostic Radiology at William Beaumont in Royal Oak, MI where he also served as chief resident. He then crossed the country completing his fellowship first in Neuroradiology at the Hospital of the University of Pennsylvania in Philadelphia, PA and then Neurointerventional Radiology at the UCSF Medical Center in San Francisco, CA.
Dr. Copelan said he became a provider because "I have always had empathy for those in need and have wanted to help people from as far back as I can remember. My parents are physicians, as were both my grandfathers, and I saw the gratification they experienced in their careers and wanted to be a part of this special community." When asked what he enjoys most about being a radiologist, Dr. Copelan tells us that he appreciates the opportunity to treat patients with potentially life-threatening cerebrovascular diseases through a minimally invasive approach.
Outside of work, you'll find Dr. Copelan spending time with his wife and two young daughters and that he is most proud of the man and father he's become since the birth of his eldest daughter in 2016. He also enjoys exercising, traveling, and is an avid fan of college and NFL football so it's perhaps not surprising that his second choice of career would have been sports journalism.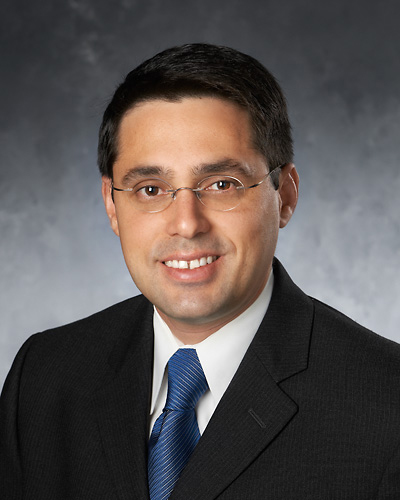 Josser E. Delgado, MD
Dr. Josser Delgado came to Counsulting Radiologists, Ltd. (CRL) as a neurointerventionalist, joining our Neurointerventional Radiology section at Abbott Northwestern Hospital. He completed a two-year fellowship in Diagnostic and Interventional Neuroradiology at the world-renowned Mallinckrodt Institute of Radiology at Washington University School of Medicine in St. Louis, Missouri. He received his undergraduate degree from Wesleyan University in Connecticut and his medical degree from Mount Sinai School of Medicine, New York. He completed an internship at Cabrini Medical Center of Mount Sinai School of Medicine and residency at the Massachusetts General Hospital in Boston. He also completed a fellowship in Endovascular Surgical Neuroradiology.
As a fellowship-trained Endovascular Surgical Neuroradiologist, Dr. Delgado is highly skilled in the endovascular treatment of cerebral aneurysms, arteriovenous malformations and fistulas, strokes, and other neurovascular conditions of the brain and spine utilizing the latest technologies and advanced techniques.
Dr. Delgado brings a special level of surgical expertise to his practice. His approach to medicine is patient centered. He involves his patients and their loved ones as part of his medical team. Dr. Delgado makes time to explain and teach them about the patient's condition and treatment options.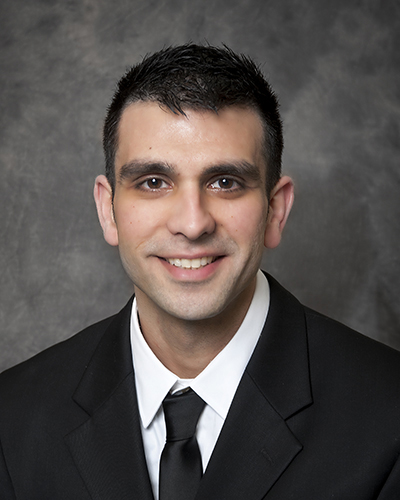 Yasha Kayan, MD
Dr. Yasha Kayan joined Consulting Radiologists, Ltd. (CRL) with a specialization in Neurointerventional Radiology. He received his bachelor's degree from the University of Illinois at Chicago and his medical degree from Washington University School of Medicine in St. Louis, Missouri. He then completed his residency in Diagnostic Radiology, a fellowship in Neuroradiology, and an Endovascular Surgical fellowship at the prestigious Mallinckrodt Institute of Radiology at Washington University School of Medicine in St. Louis. He has gained significant recognition for his research and received the Roentgen Research Award from the Radiological Society of North America in 2009 for outstanding radiologic research. Additionally, he earned the Executive Council Award from the American Roentgen Ray Society in 2012 for outstanding clinical research.
When asked what he likes best about his job, Dr. Kayan replied, "Interacting with patients and their families and having the opportunity to improve the lives of patients with critical neurological illnesses using the latest neurointerventional technology." When not working, he can be found running, hiking, appreciating architecture, and exploring Minnesota with his family.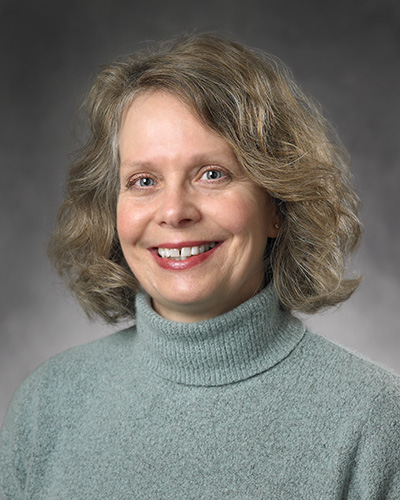 Jill Scholz, APRN, CNP
Neurointerventional Radiology Nurse Practitioner
Jill Scholz completed her Bachelor of Science in Nursing at Winona State University in 1981, and her Master of Science in Nursing with a focus in acute care at the University of Minnesota in 2001.
She has worked extensively as a critical care registered nurse. As a nurse practitioner, Jill has worked exclusively with the care and management of patients who have undergone neurologic procedures. She is highly skilled, and dedicated to providing excellent care to her patients.