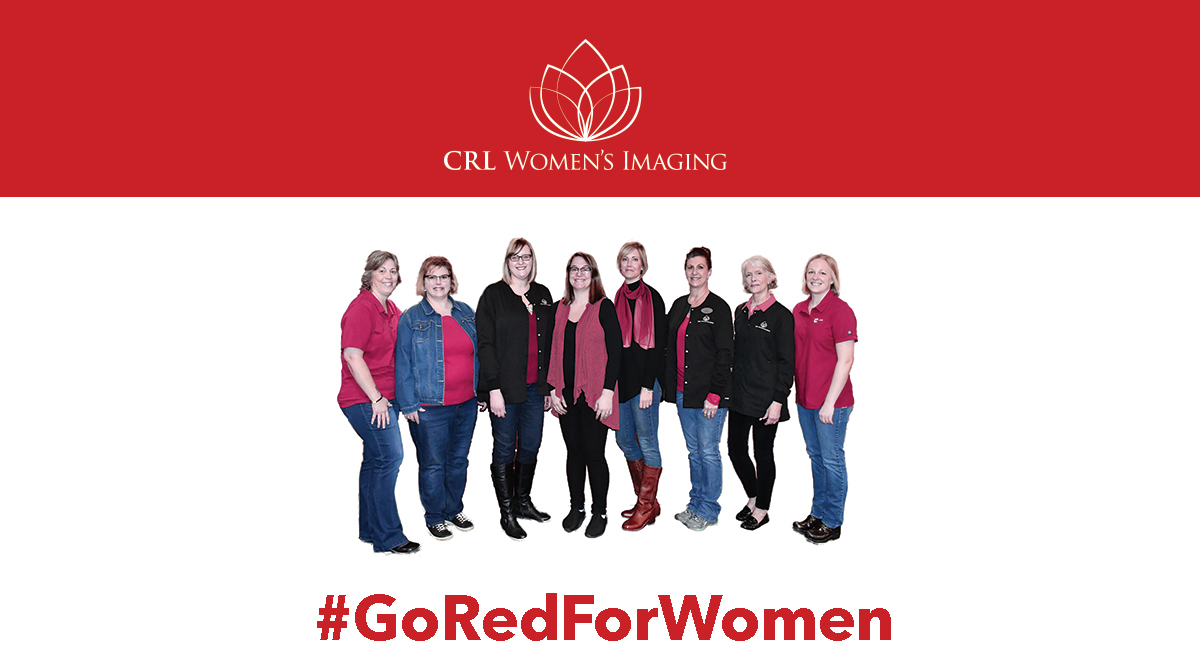 CRL Women's Imaging Going Red
---
CRL Women's Imaging is going RED for women's health in support of American Heart Association's, Go Red For Women® campaign bringing awareness to heart disease, the #1 cause of death amongst women.
According to the American Heart Association, Go Red For Women®, "Even modest changes to your diet and lifestyle can improve your heart health and lower your risk by as much as 80 percent."
---
---
About CRL Women's Imaging
CRL Women's Imaging is a leader in outpatient imaging and designated as Breast Center of Excellence by the American College of Radiology (ACR).  Our team of dedicated, board-certified breast imagers with broad expertise and a genuine interest in breast imaging and our knowledgeable technologists certified in mammography, ultrasound, and MRI are committed to provide our patients with the high-quality compassionate care they can trust.
"Early detection of breast cancer saves lives. And with the tools of 3D mammography/tomosynthesis and supplemental screening breast ultrasound we are better equipped than ever to positively impact women's health."
 – Medical Director, CRL Women's Imaging