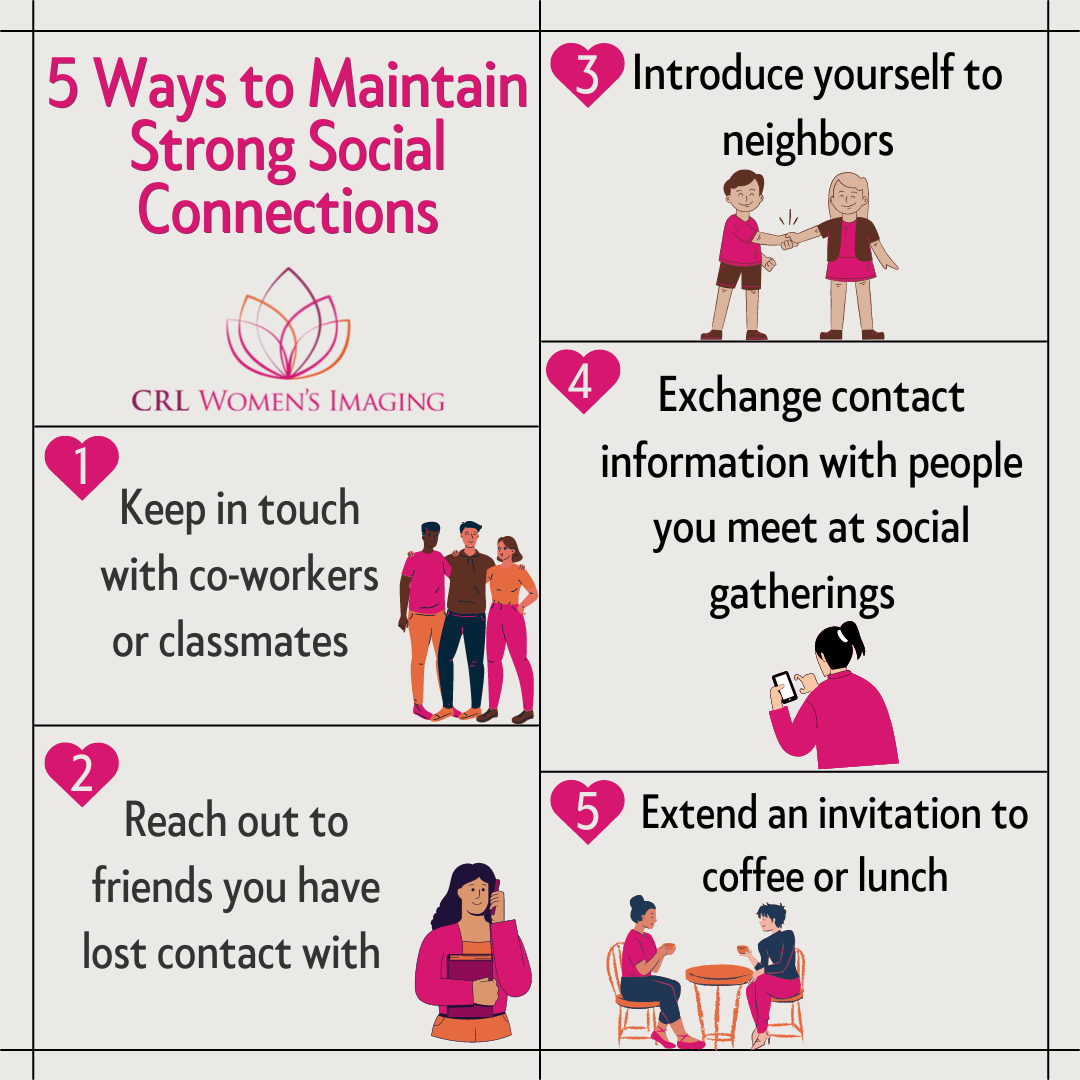 The Importance of Friendships for Health and Mental Well-Being
On World Mental Health Day, we highlight the importance of friendships for our health and mental well-being and what we can do to develop and nurture lasting relationships.  
It is our friends we connect with as we celebrate life's important milestones and accomplishments and those who stand with us when we face life's challenges. Our friendships prevent the feeling of loneliness and play a significant role in promoting our overall health. People with strong social support have a reduced risk of developing health problems, such as anxiety, depression, and high blood pressure.  
Making Social Connections 
Keep in touch with co-workers or classmates 

 

Reach out to friends you have lost contact with 

 

Exchange contact information with people you meet at social gatherings 

 

Introduce yourself to neighbors 

 

Extend an invitation to coffee or lunch 

 
Connections are also valuable to us at CRL Women's Imaging. As healthcare providers, we encourage women to prioritize their health, but often it is only with the encouragement of a friend or family member that a woman will have her mammogram.   
If you have a friend that has not received her annual screening mammogram, you can show your support by encouraging her and even coming in for your appointments together.  
Our Bring A Friend program provides women the opportunity to get a mammogram with the support of a friend. Call 952-915-4320 and mention Bring A Friend to receive a thank you gift from CRL Women's Imaging at your appointment.