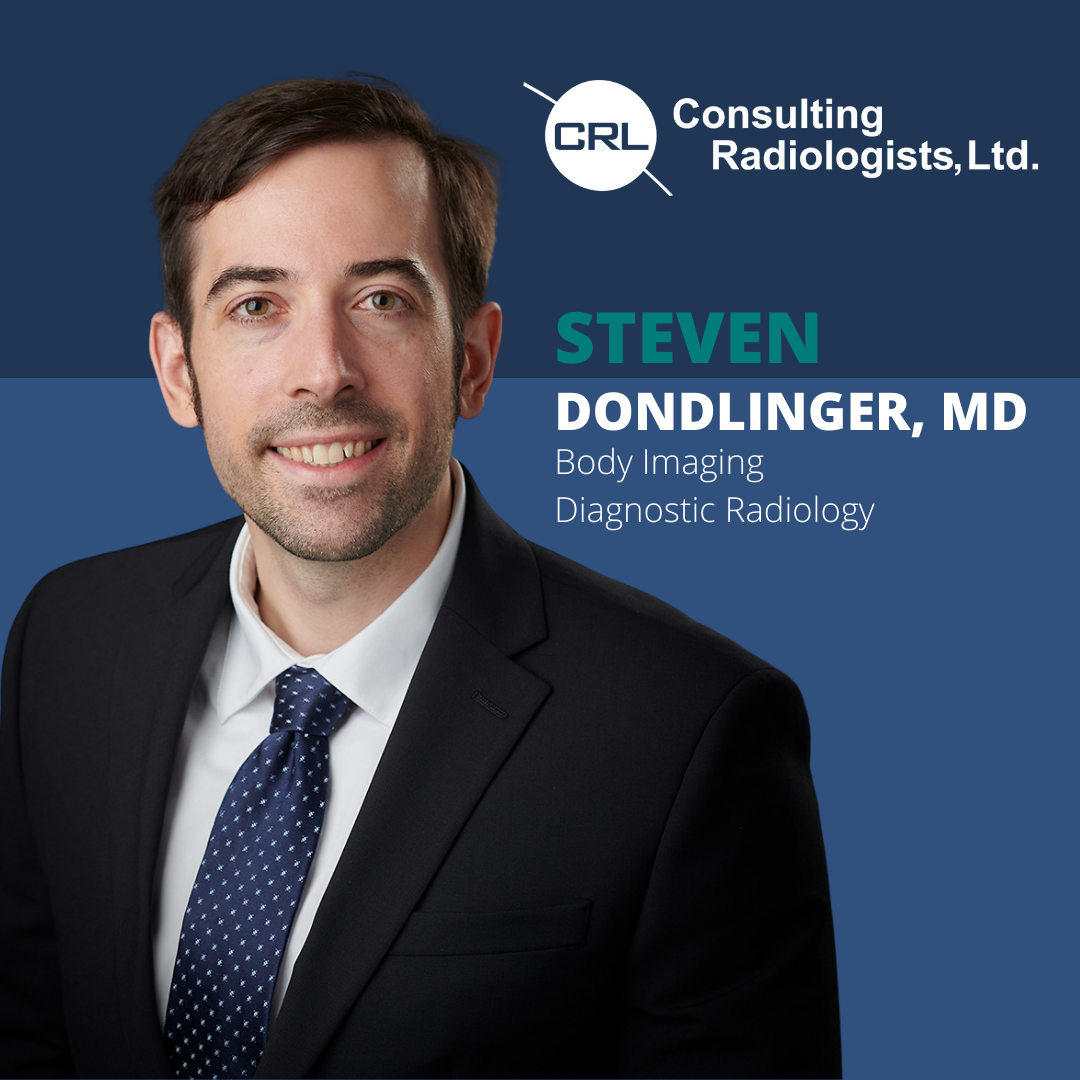 Body Imager and Diagnostic Radiologist, Dr. Steven Dondlinger joins Consulting Radiologists, Ltd.
Consulting Radiologists, Ltd. is proud to welcome Dr. Steven Dondlinger to our body imaging and diagnostic radiology sections. Originally from Edina, MN, Dr. Dondlinger earned his medical degree with honors from the University of Nebraska Medical Center College of Medicine. After his internship at Aurora St. Luke's Medical Center in Milwaukee, WI, Dr. Dondlinger completed a diagnostic radiology residency and abdominal imaging fellowship at Duke University Hospital in Durham, NC.
Dr. Dondlinger tells us that "having a direct impact on patient care and working closely with referring physicians" is his favorite part of radiology.