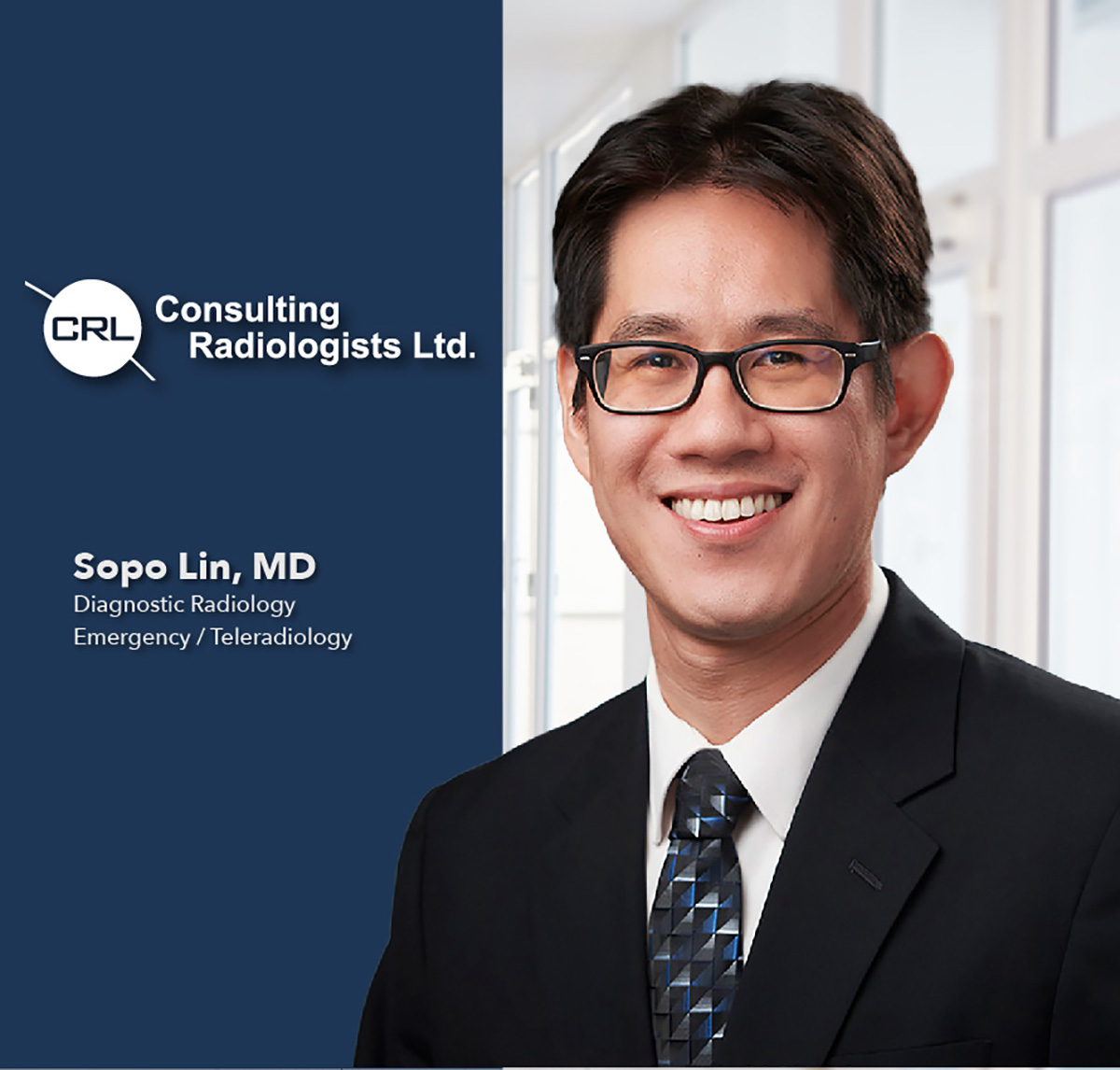 Consulting Radiologists, Ltd. Welcomes Diagnostic Radiologist, Dr. Sopo Lin
Dr. Sopo Lin is a Diagnostic Radiologist with a specialization in abdominal imaging. He joins the Consulting Radiologists, Ltd. Emergency/Teleradiogy section with prior experience in body and oncologic imaging.
A graduate of the University of Maryland School of Medicine, Dr. Lin completed his internship at Penn State Hershey Medical Center and his residency in radiology. He then completed his fellowship in abdominal imaging at Duke University Medical Center.
When asked what he enjoys most about being a radiologist, Dr. Lin replied, "Helping patients as well as the intellectual stimulation and constant challenge provided by the process of interpreting studies, communication, and collaboration with other physicians.
When not at work, you might find Dr. Lin participating in or watching various sports. He enjoys spending time with his family and parenting their two boys with his wonderful wife.