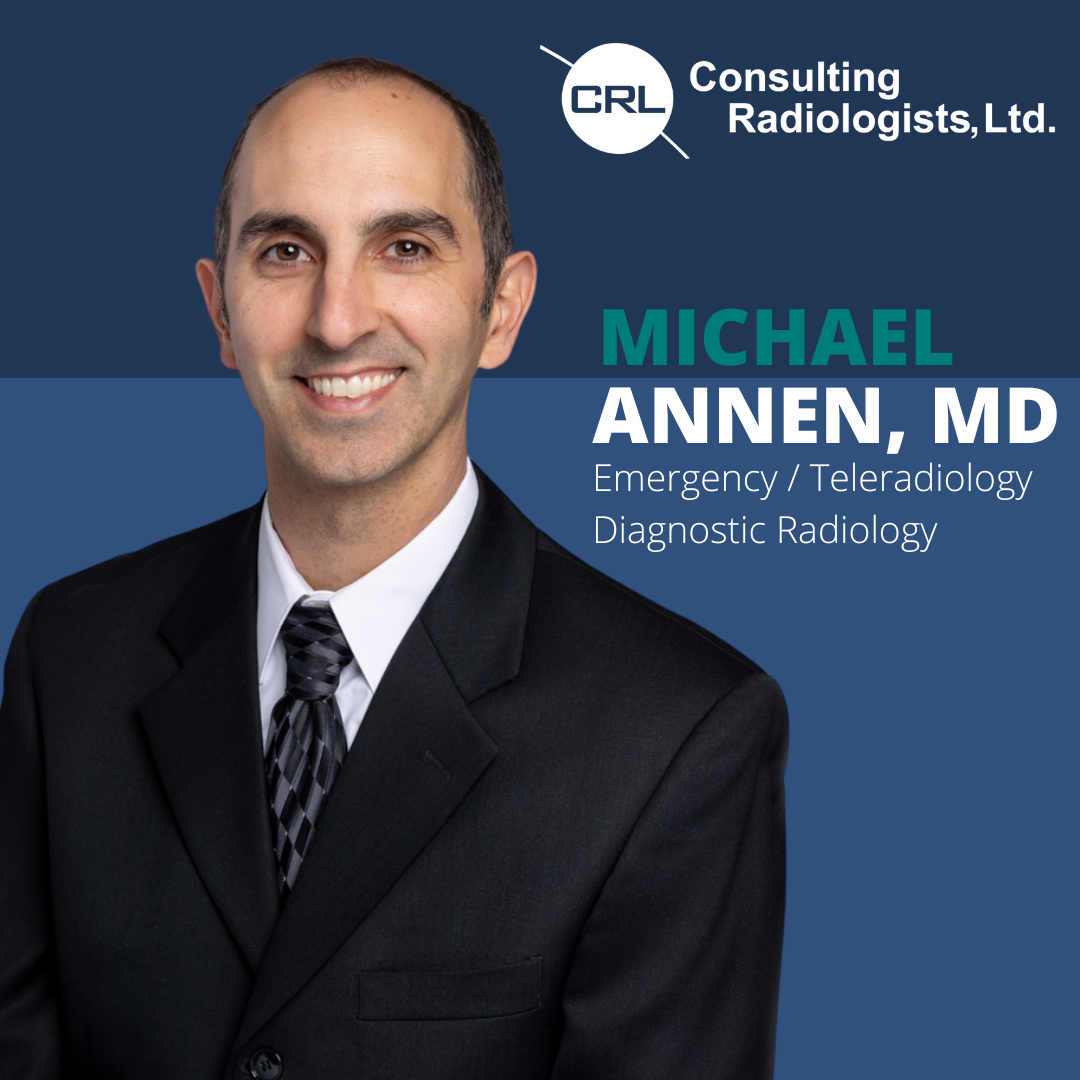 Consulting Radiologists, Ltd. Welcomes Dr. Michael Annen, Diagnostic Radiologist.
We are proud to welcome an experienced Diagnostic Radiologist, Dr. Michael Annen, to CRL. Before joining CRL, Dr. Annen practiced radiology for the United States Navy in San Diego, CA. He earned his medical degree from the Baylor College of Medicine in Houston, TX. Dr. Annen then moved to San Diego for his transitional year internship and diagnostic radiology residency at the Naval Medical Center. 
Dr. Annen's practice philosophy is to strive to make all of his interpretations as helpful to referring providers as possible to do his part in helping them provide quality patient care.