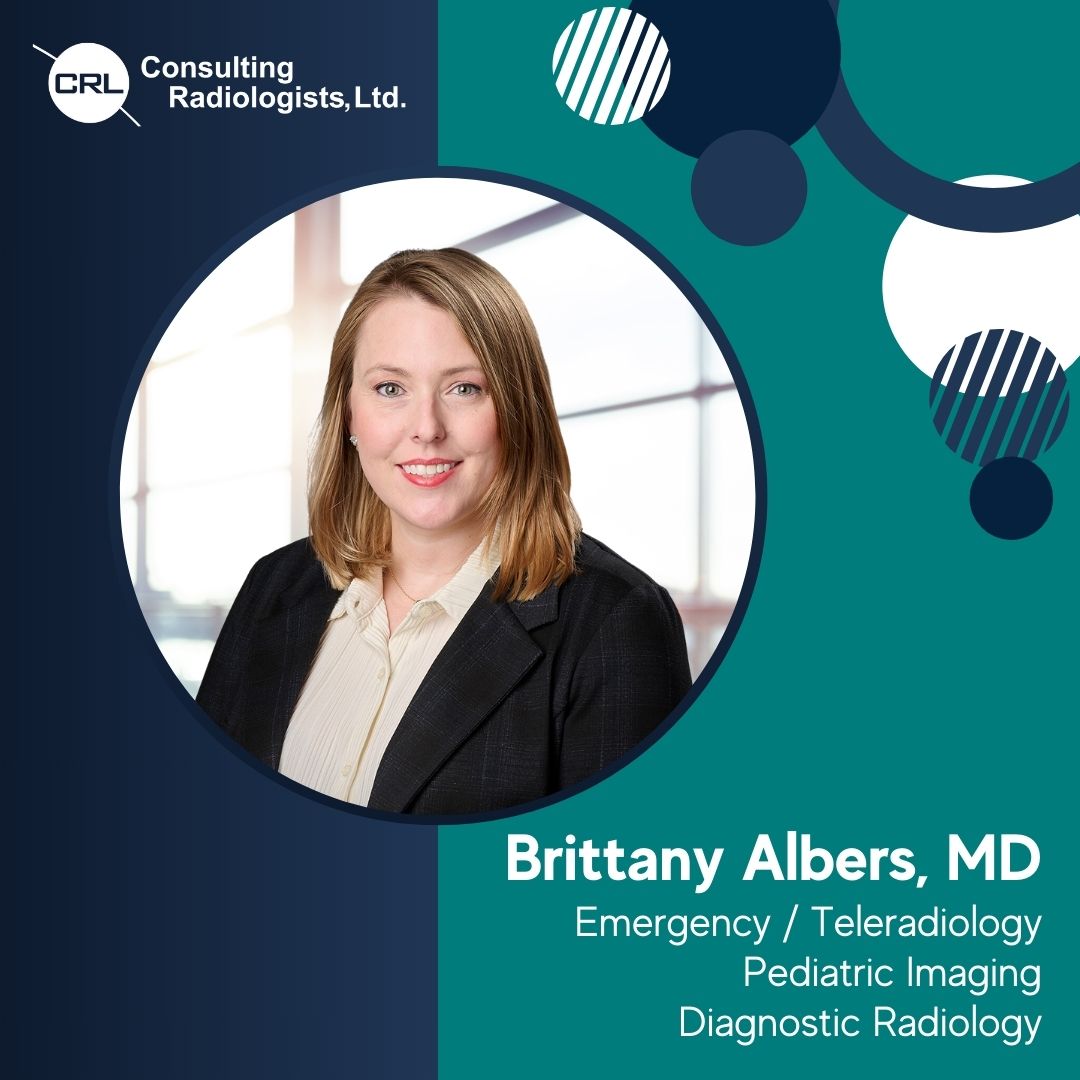 Consulting Radiologists, Ltd. Welcomes Emergency / Teleradiologist, Brittany Albers, MD.
Join us in welcoming Dr. Brittany Albers to CRL's emergency and teleradiology section. Dr. Albers is originally from Shallowater, Texas, and received her medical degree from the Texas Tech University Health Sciences Center School of Medicine. 
After medical school, Dr. Albers moved to Jacksonville, Florida, where she completed her preliminary medicine internship and diagnostic radiology residency at the Mayo Clinic Florida, where she also served as chief resident for two years.
Upon completing her residency, Dr. Albers pursued further specialization by undertaking a pediatric radiology fellowship at the Mallinckrodt Institute of Radiology at Washington University of St. Louis.
Her expertise and interests extend to congenital heart disease, differences of sexual development, and oncology imaging. When asked what she enjoys most about being a radiologist, she thoughtfully responded, "I enjoy the dynamics of caring for a broad range of patients with highly varied diagnoses. This allows me the opportunity to engage with doctors and other providers across the spectrum of medical specialties. Radiology is best viewed as a collaborative partner, and in that way, we can all work together to optimize patient outcomes." 
When she's not at work, you can find Dr. Albers shopping for vintage and antique goods, managing a jungle of houseplants, and exploring the world at home and abroad.