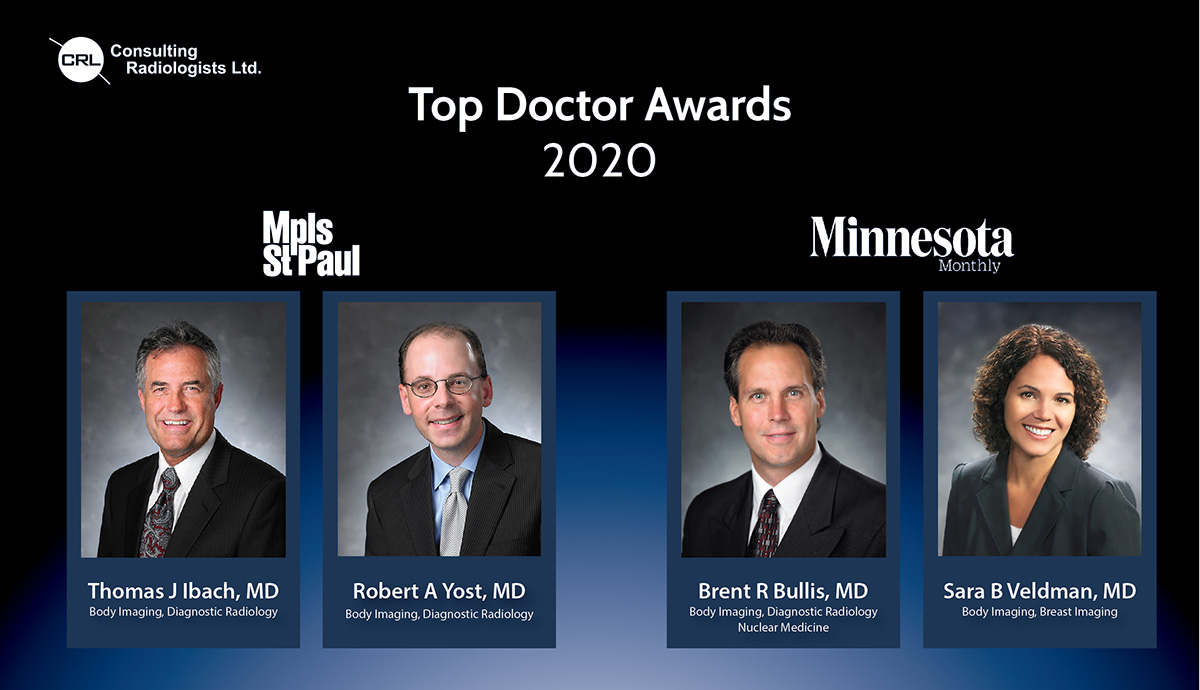 CRL Doctors Receive Top Doctor Awards
In a year where there have been so many challenges, we're happy to share with you some good news and congratulate the CRL doctors who have received special recognition from their peers and community.
Each year the Minnesota Monthly and Mpls.St.Paul magazines survey physicians around the state to find out which doctors they would recommend if they or a loved one needed medical care. This information and factors such as professional achievement, extensive research, and disciplinary history determine the year's Top Doctor honorees.
We are tremendously proud of all CRL doctors who provide valuable sub-specialty radiology services to over 100 healthcare facilities in Minnesota and surrounding areas.