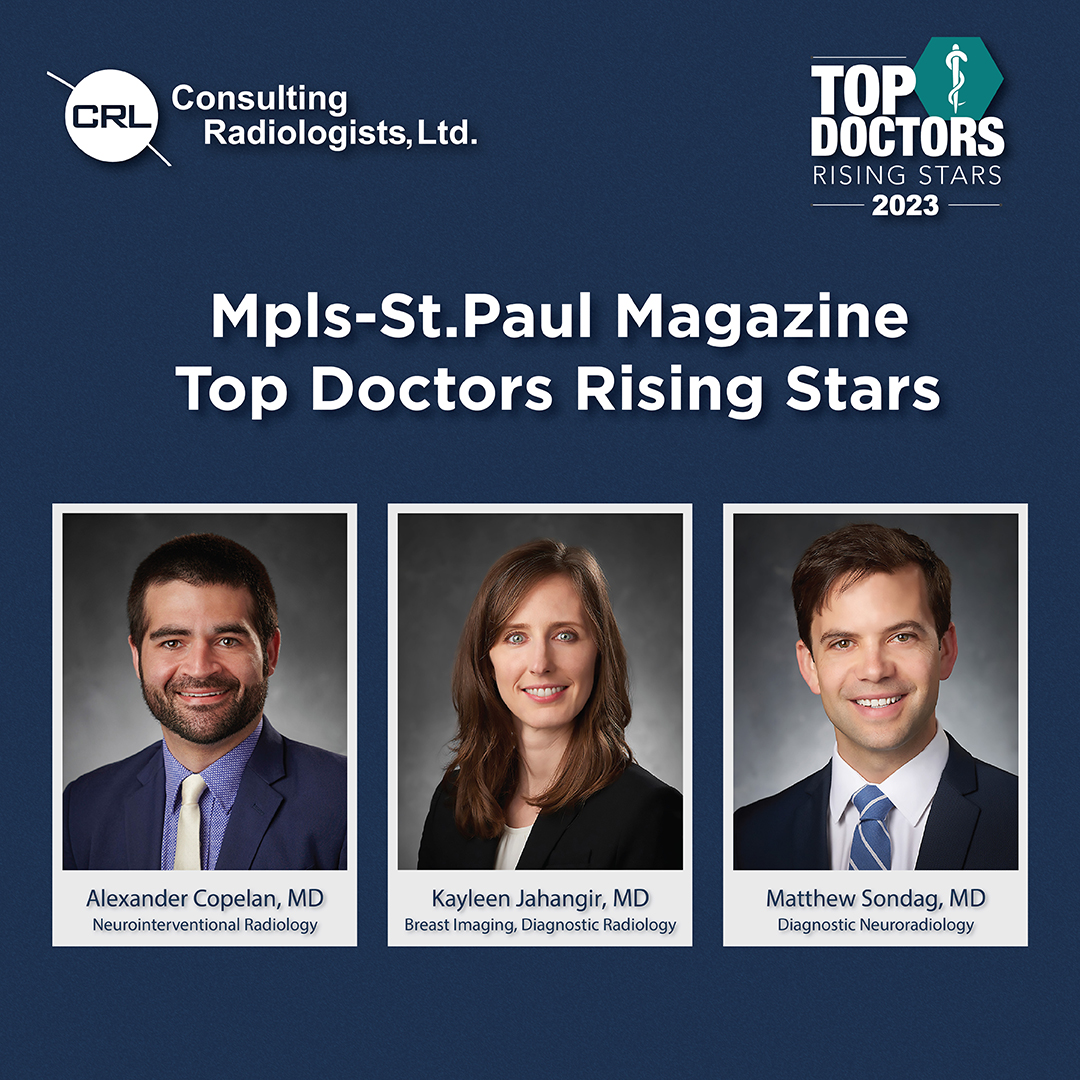 2023 Top Doctors Rising Stars Recognizes CRL Radiologists
We congratulate Dr. Alexander Copelan, Dr. Kayleen Jahangir, and Dr. Matthew Sondag for being named to Mpls.St.Paul Magazine 2023 Top Doctors Rising Stars list. The list is comprised of physicians in their first ten years of practice nominated by their peers and recognized for their achievements and disciplinary history in their area of specialty.
We are incredibly proud of our radiologists who made this year's list and their passion for improving health awareness and disease treatment, as well as their many contributions to CRL's sub-specialty radiology practice.
Meet CRL's 2023 Top Doctors Rising Stars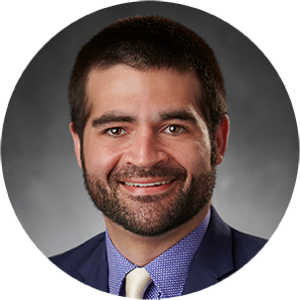 Dr. Copelan is a neurointerventional radiologist and valued member of the Neurointerventional Radiology section for Consulting Radiologists, Ltd., practicing at Abbott Northwestern Hospital in Minneapolis.
Learn more about Dr. Copelan and the minimally-invasive, image-guided procedures performed by the Neurointerventional Radiology team to diagnose and treat diseases of the brain, neck, and spine: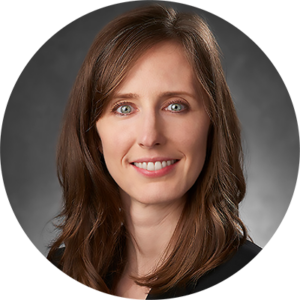 Dr. Kayleen Jahangir is a diagnostic radiologist and fellowship-trained breast imager. She is a valued member of the Breast Imaging team at CRL Women's Imaging and Allina Health Cancer Institute – Piper Breast Centers in Plymouth and Minneapolis.
When asked about the aspects of being a radiologist, Dr. Jahangir most values, she replied, "I appreciate the opportunity to work with other physicians and patients during difficult and uncertain times."
Learn about Dr. Jahangir and CRL's Breast Imaging team: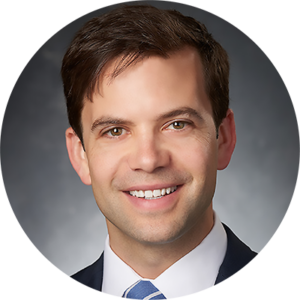 Dr. Matthew Sondag is a neuroradiologist and highly regarded member of the CRL Diagnostic Neuroradiology section devoted to imaging of the brain, spine, neck, and central and peripheral nervous system and working with physicians across many specialties, including neurosurgery, neurology, head and neck surgery, as well as family practice, internal medicine, and pediatrics.
We asked Dr. Sondag what he most enjoys about his position, and he replied, "using technology-driven medicine to problem solve and improve clinical outcomes for the patient."
Learn about Dr. Sondag and CRL's Diagnostic Neuroradiology section: