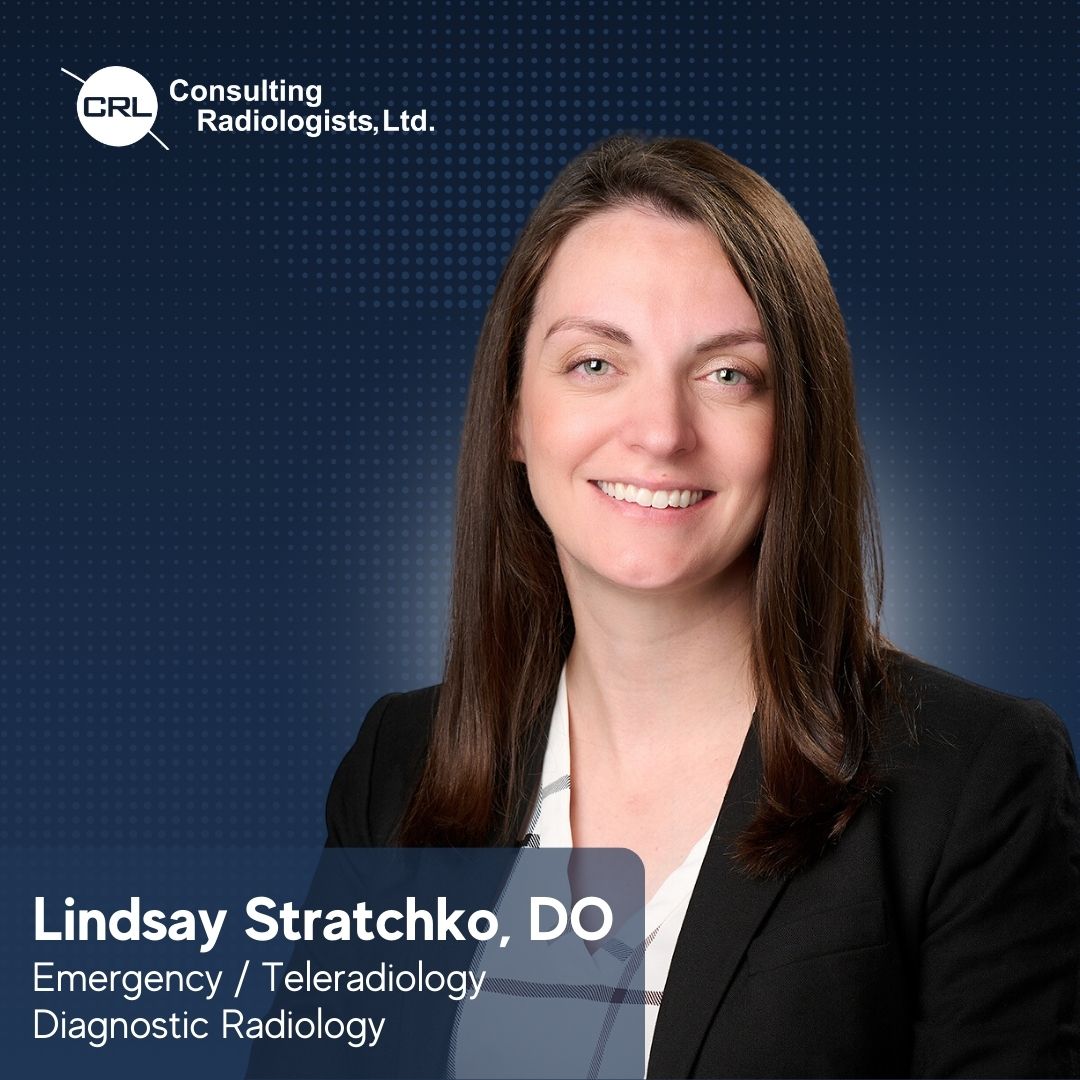 CRL Proudly Welcomes Teleradiologist, Lindsay Stratchko, DO
We are proud to welcome Dr. Lindsay Stratchko to CRL's emergency and teleradiology team. Dr. Stratchko, originally from Lancaster, Pennsylvania, earned a Bachelor of Science degree in Toxicology from the Pennsylvania State University before attending the Philadelphia College of Osteopathic Medicine for medical school.
After receiving her medical degree, she completed a preliminary medicine internship at the Geisinger Medical Center in Danville, PA. She then moved to Hershey, PA, for her diagnostic radiology residency at the Penn State Milton S. Hershey Medical Center, where she served as chief resident for one year.
Dr. Stratchko sought out further specialization, and moved to Madison, Wisconsin, for a fellowship in musculoskeletal imaging and intervention at the University of Wisconsin Hospital and Clinics. She then returned to the Penn State Milton S. Hershey Medical Center for an additional fellowship in vascular and interventional radiology.
When asked what she enjoys most about being a radiologist, she responded, "I enjoy the problem-solving aspect of radiology, which helps guide treatment to restore and maintain patient health."
When she's not at work, you can find Dr. Stratchko spending time with her family and dogs outdoors.