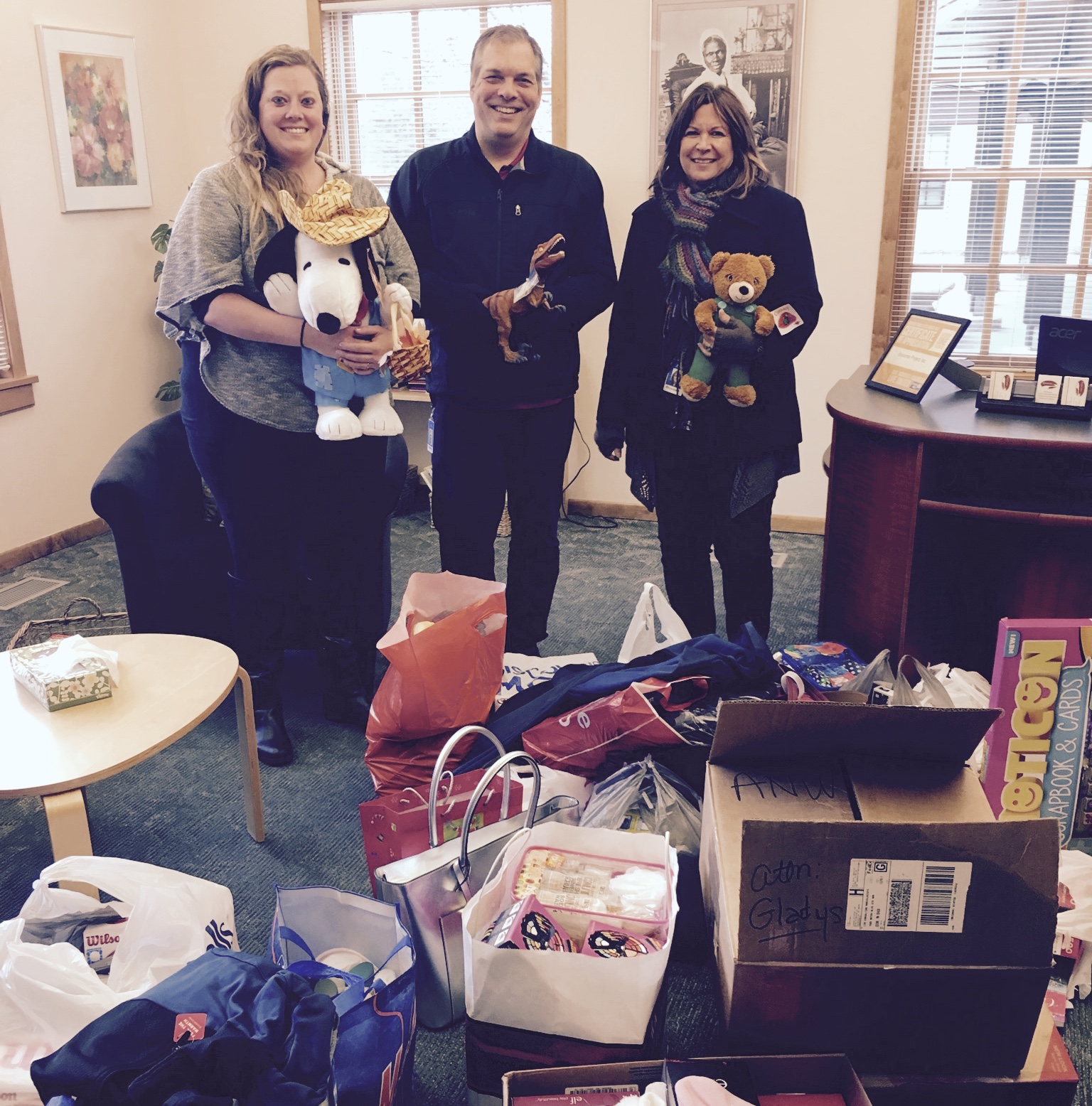 CRL runs holiday drive for Sojourner Project
MINNEAPOLIS, December 8th, 2016 –  Consulting Radiologists, Ltd (CRL) ran their annual holiday drive for the Sojourner Project this past month.
The Sojourner Project is a local domestic violence shelter that supports the West Metro area. It provides emergency shelter, support, and legal advocacy services to those victimized by domestic violence and other forms interpersonal violence.
Sojourner's holiday program allows clients who may not have experienced Christmas this year, go through Sojourner's holiday boutique filled with items donated by the community, to select gifts to give to their families.
"I wish everyone could see the tears of joy on our residents' faces as they come through. They're so happy to have some normalcy in their lives — to have a Christmas," stated Sojourner's Program Coordinator.  "CRL is one of our greatest supporters."
CRL has been supporting Sojourner for several years now due to a staff member experiencing a situation with domestic violence.
"We are so grateful for the many donations for our clients gathered by those who work at CRL.  We are also grateful for the matching gift, which will serve to help so many achieve the safety and stability they seek. On behalf of all of us at Sojourner,  thank you to all at CRL for your caring hearts and generous spirits, " said Helen Chargo, Executive Director at Sojourner.
"It has been an incredible experience working with Sojourner. Their logo "Supporting the Journey from Fear to Hope" defines the work they do.  I also feel privileged to be a part of a company that donates generously to such a project,"   states Carol Maki, Manager of Transcription and Quality Assurance.
"I am so proud of everyone at CRL. We have some big hearts in this group. I am especially thankful for our Sojourner "elves" who help me deliver the items to the shelter," states Kelsey Erwin, Marketing Coordinator.
These "elves" Erwin refers to are the I.T. staff members and the Executive Administrative Assistant from CRL.
Domestic Violence affects 20 people per minute in the United States. That's one in three women and one every four men. It's defined as not just physical abuse, but also emotional abuse.
CRL strives to support the community it serves. As Robert Ingersoll states, "We rise by lifting others."
To learn more about Sojourner or to get involved, visit www.sojournerproject.org.