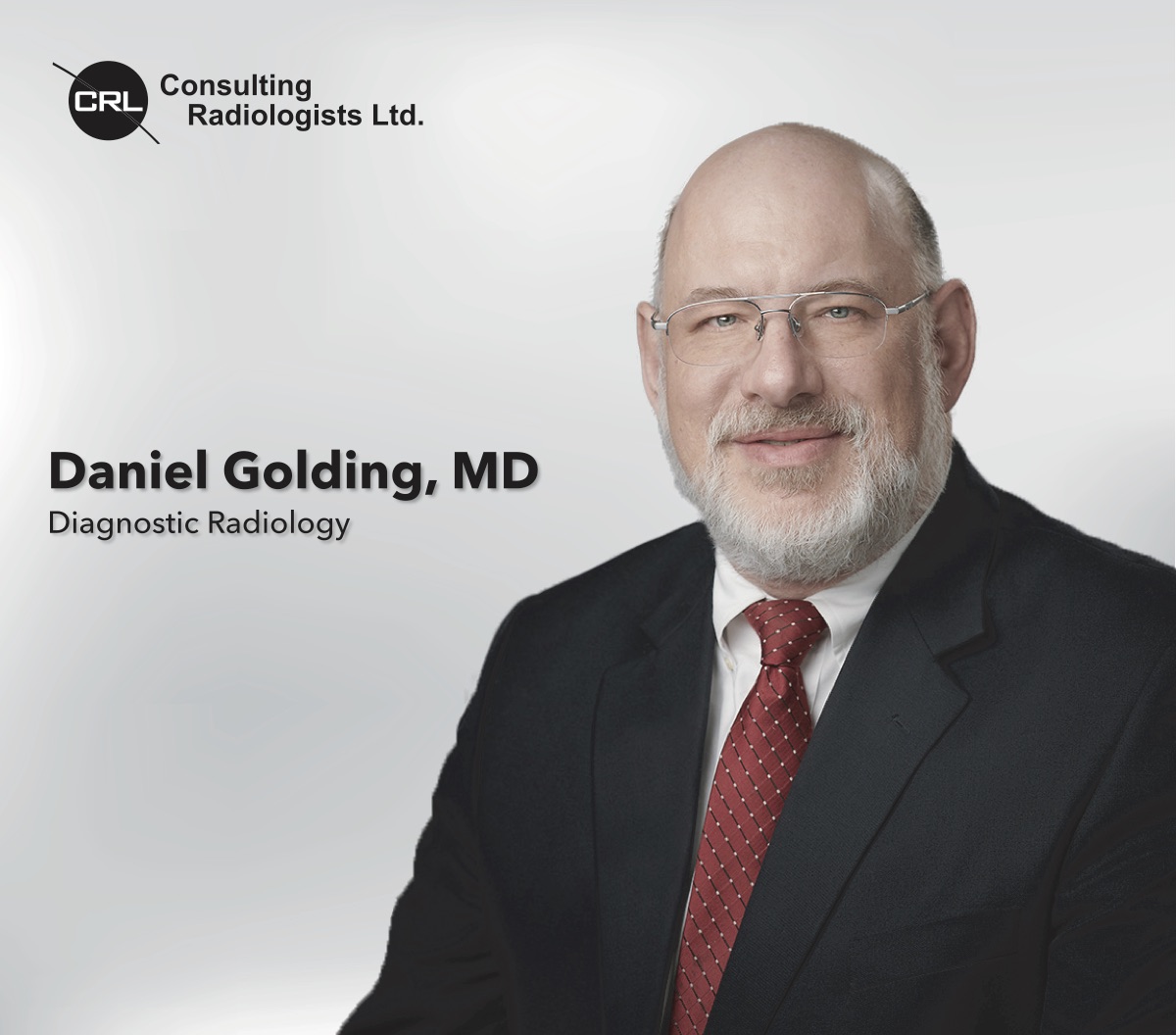 CRL Welcomes Diagnostic Radiologist, Dr. Daniel Golding
Dr. Daniel Golding joins Consulting Radiologists, Ltd. with many years as a diagnostic radiologist. He earned his medical degree from Hahnemann University followed by an internship in internal medicine at Pennsylvania Hospital, residency in diagnostic radiology and fellowship in cross-sectional/body imaging at Thomas Jefferson University Hospital and a mini-fellowship in thoracic imaging at Massachusetts General Hospital. Dr. Golding has served as Assistant Professor of Diagnostic Imaging (Clinical) at Brown Alpert Medical School and Reviewer for the American Journal of Roentgenology and the Journal of Computer Assisted Tomography.
Dr. Golding has been both an academic radiologist and a general practitioner in the community setting. He's a body imager by training with experience and interest primarily in women's imaging, thoracic radiology, and emergency radiology and has a secondary interest in MSK, oncological imaging and neuroimaging.
What Dr. Golding enjoys most about radiology is helping other physicians in their decision making processes. In reality, this interaction directly benefits the mutual patients. Radiologists provide crucial insight into the factors required for excellent patient care and the reason he finds radiology so professionally gratifying.
When not at work you will find Dr. Golding traveling, cooking and spending time with his family and two golden retrievers.