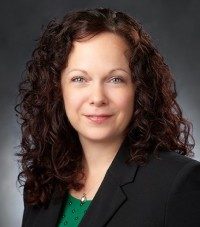 CRL welcomes Meghan Davitt, APRN, CNP to the IR Section
MINNEAPOLIS, November 12th, 2015 – This past month, Consulting Radiologists, Ltd. (CRL) gained a wonderful new addition to the Interventional Radiology Section, Meghan Davitt, APRN, CNP.
She received her Associate's Degree in Nursing from the Minneapolis Community and Technical College in 2002 and then went on to complete a Bachelor's in Nursing at St. Catherine University in St. Paul, MN.
Davitt completed a Master's in Nursing in 2012 at St. Catherine's with an Adult Gerontological focus.  She is a certified Adult Gerontological Nurse Practitionerand Registered Nurse.  She is also certified in basic life support and advanced cardiac life support.
She was recognized for her innovations in Nursing in 2009 by winning First Place in the category of Innovation at the American Medical-Surgical Nursing Conference held in Washington, D.C. and was declared Nurse Researcher of the Year by the Minnesota Nurses Association that same year.
When asked what enjoys most in her position Davitt replied, "I am most passionate about providing current, compassionate care with a focus on patient and family education."
Outside of work you can find her hiking with her dog, spending time with family, orworking on her master chef skills in the kitchen.
Welcome to Consulting Radiologists, Meghan Davitt!