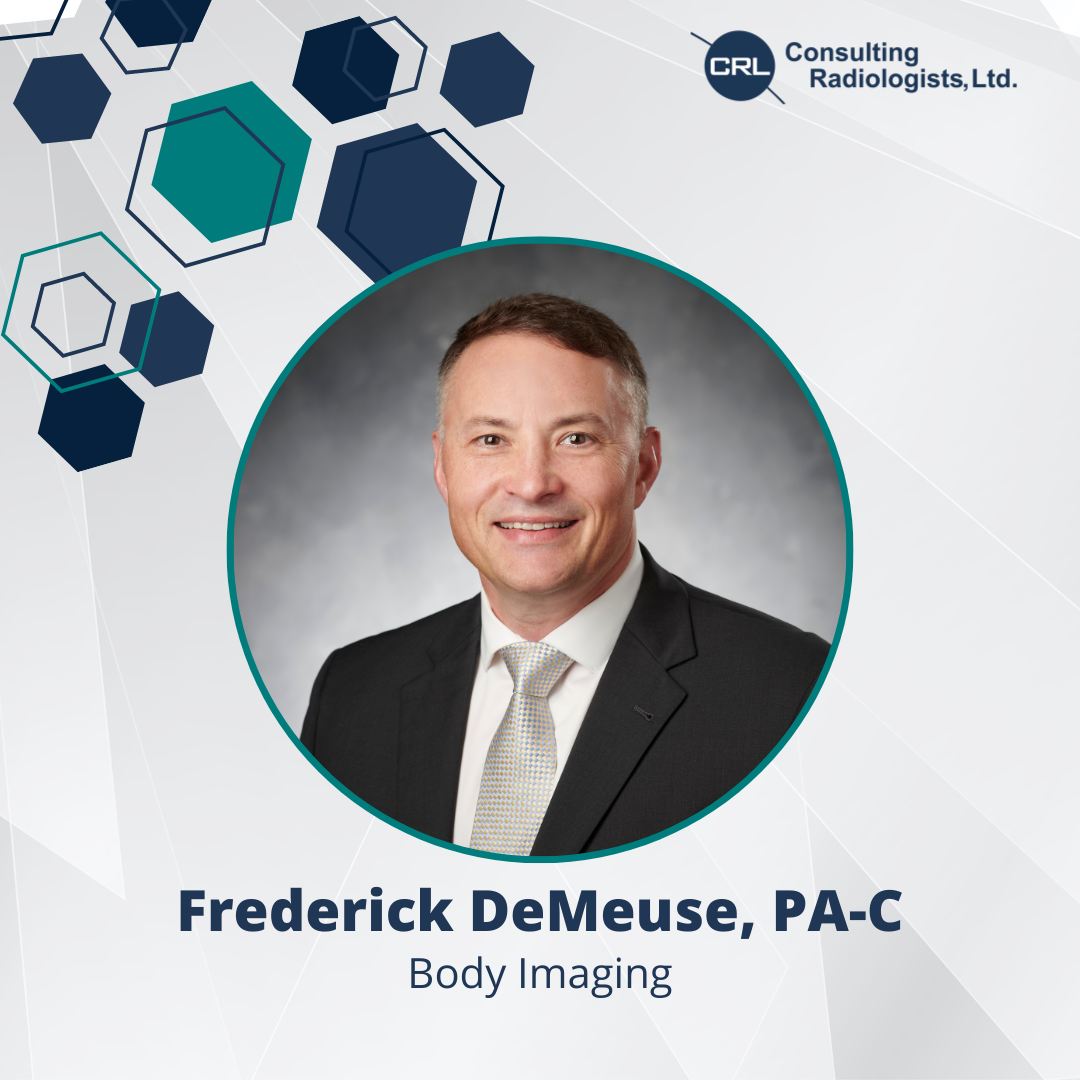 CRL Welcomes Physician Assistant, Frederick DeMeuse, PA-C
We are pleased to introduce Frederick DeMeuse, PA-C, a valued addition to CRL's body imaging team. With a Bachelor of Science degree in Biology from the University of Wisconsin at Oshkosh and a Bachelor of Medical Studies from Midwestern University in Downers Grove, Illinois, Frederick's academic journey has paved the way for over 20 years of dedicated service as a physician assistant.
Frederick's commitment to patient care extends to his appreciation for teamwork in healthcare. He acknowledges the challenges inherent in collaboration while highlighting its essential role in delivering comprehensive patient outcomes. He is particularly interested in the role of research in medicine. 
He takes pride not only in his healthcare career but also in his partnership with his wife and his self-deprecating sense of humor. A fervent advocate for the simple joys of life, Frederick is passionate about "good food, good times, and good people." He notes that if he didn't work in healthcare, he would like to work for the federal research and development agency DARPA, which creates new technologies.