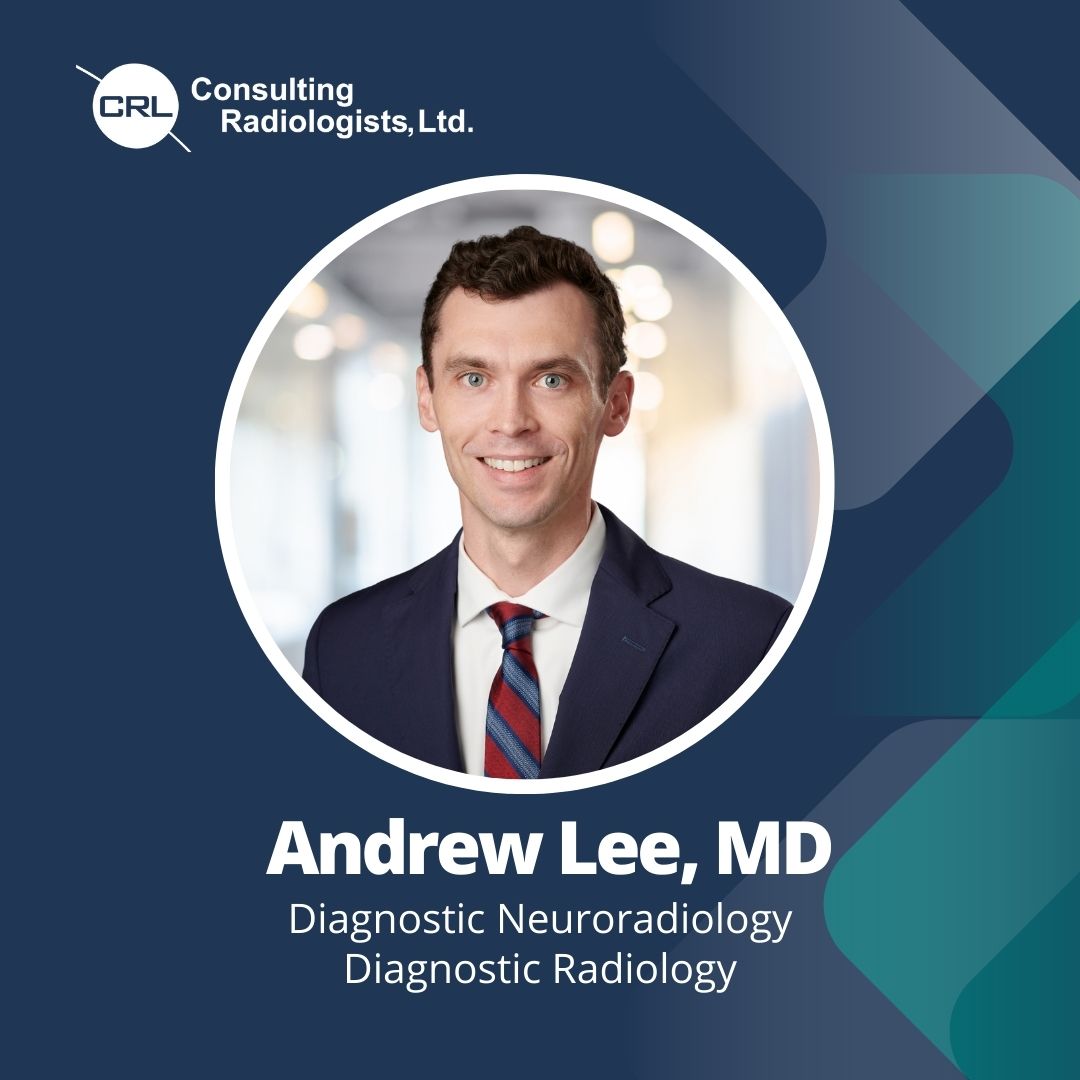 Diagnostic Neuroradiologist, Dr. Andrew Lee, Joins Consulting Radiologists, Ltd.
Consulting Radiologists, Ltd. is proud to welcome Dr. Andrew Lee to our diagnostic neuroradiology section. Dr. Lee, originally from Eden Prairie, MN, earned his medical degree from the University of Minnesota Medical School. Following medical school, Dr. Lee moved to Salt Lake City for an internal medicine internship at the University of Utah. After his internship, he relocated to East Meadow, New York, for his diagnostic radiology residency. Dr. Lee then pursued fellowship training in diagnostic neuroradiology at the Medical University of South Carolina in Charleston. 
Dr. Lee's practice philosophy revolves around approaching each case as if it were a cherished friend or family member. His professional interests lie in neuroimaging, head and neck imaging, spine imaging, and minimally invasive procedures for the spine. He tells us that he enjoys "making a difference in patient management by helping the clinical team come to the right diagnosis."
Outside of work, Dr. Lee enjoys playing racquet sports and golf. He also treasures spending quality time with his wife, daughter, and golden retriever, Penny.