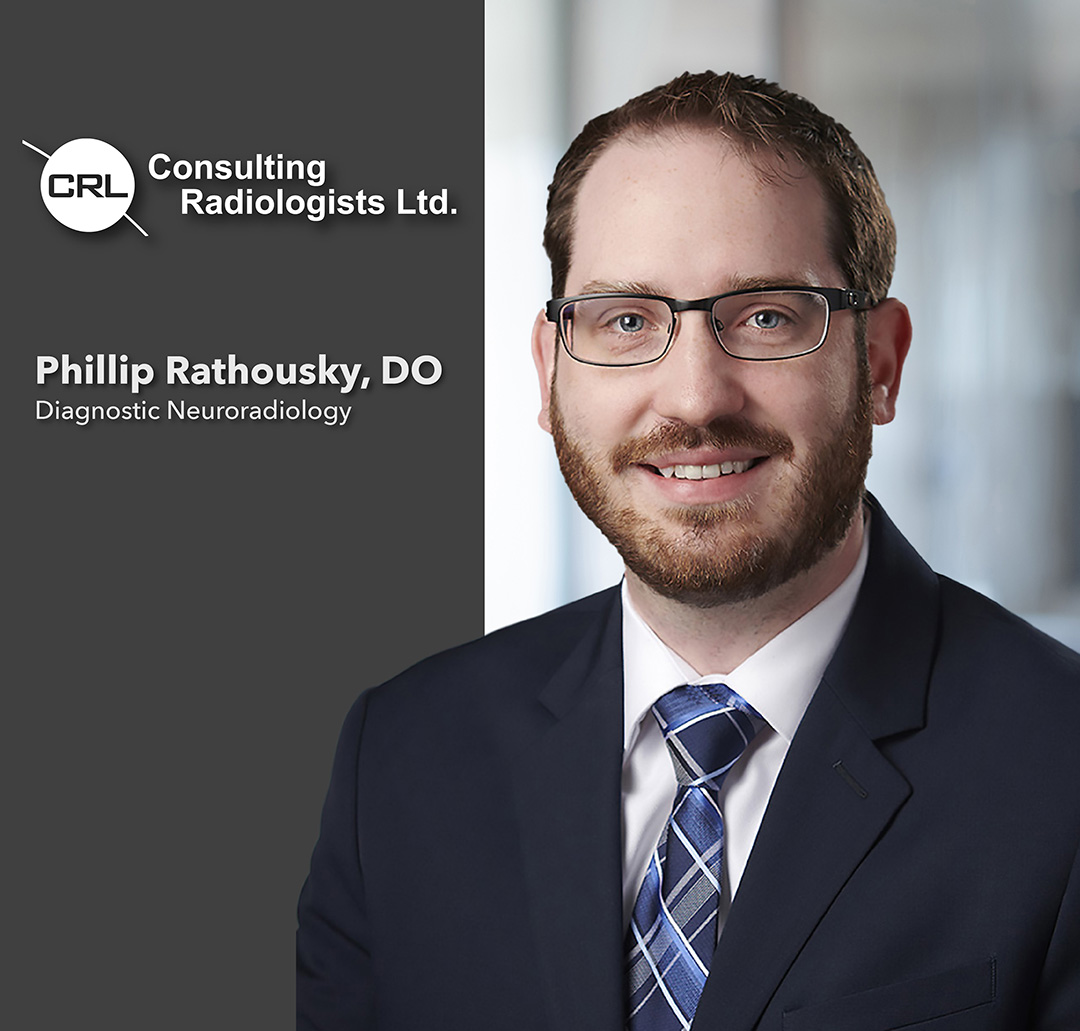 Diagnostic Neuroradiologist, Phillip Rathousky, DO joins Consulting Radiologists, Ltd.
We wish a warm welcome to Dr. Phillip Rathousky who joins our Diagnostic Neuroradiology section this week. Dr Rathousky received his fellowship-training at the University of Minnesota Medical Center in Minneapolis, MN.
Prior to his fellowship training, Dr. Rathousky received his doctorate of osteopathic medicine from Des Moines University, Des Moines, IA, and completed his internship at Garden City Hospital, Garden City, MI. He remained at Garden City Hospital to begin his residency in diagnostic imaging at the Michigan State University Consortium, which he then completed at the Michigan State University College of Human Medicine, Ascension Providence Hospital in Southfield, MI.
When asked what he enjoys most about being a radiologist, Dr. Rathousky replied, "I enjoy working together with other healthcare team members to formulate a comprehensive diagnosis and plan for patients."