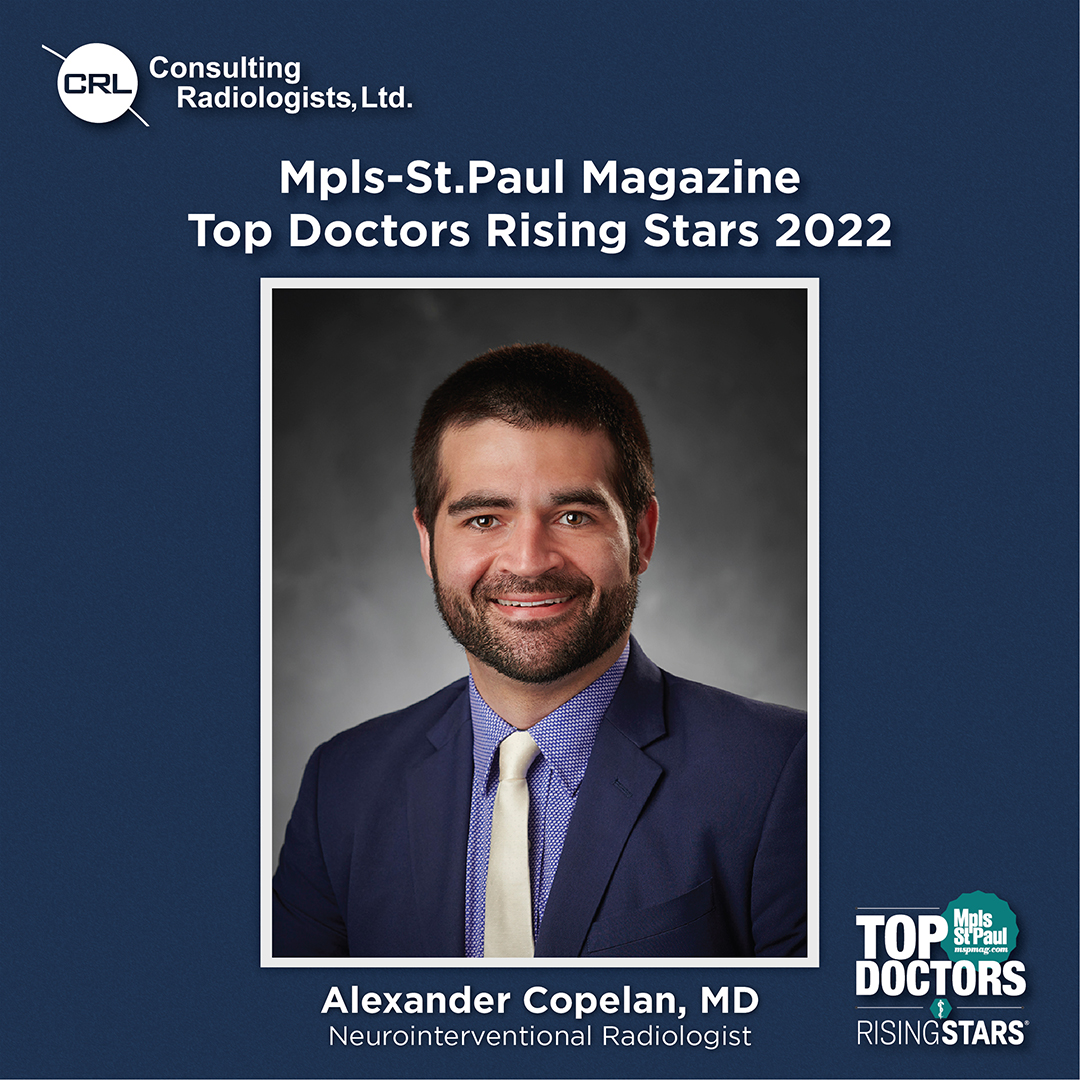 Dr. Alexander Copelan Recognized as Mpls-St Paul Magazine Top Doctors: Rising Star
We congratulate Dr. Alexander Copelan, Neurointerventional Radiologist, and 2022 Mpls-St Paul Magazine Top Doctors: Rising Star. A well-deserved recognition as Dr. Copelan is a valued member of the Neurointerventional Radiology section for Consulting Radiologists, Ltd., practicing at Abbott Northwestern Hospital in Minneapolis.
For those unfamiliar with the Mpls.St.Paul Magazine Top Doctors: Rising Stars list, each year the magazine surveys physicians around the state to find out which doctors they would recommend if they or a loved one needed medical care. This information and factors such as professional achievement, extensive research, and disciplinary history determine the year's Top Doctors: Rising Stars honorees.
The list published by Mpls.St.Paul Magazine is composed of exceptional physicians in practice for 10 years or less. While not exhaustive of the many excellent physicians practicing in Minnesota, those who make the list are considered exceptional in their specialty.
Learn more about Dr. Copelan and the minimally-invasive, image-guided procedures performed by the Neurointerventional Radiology team to diagnose and treat diseases of the brain, neck, and spine.