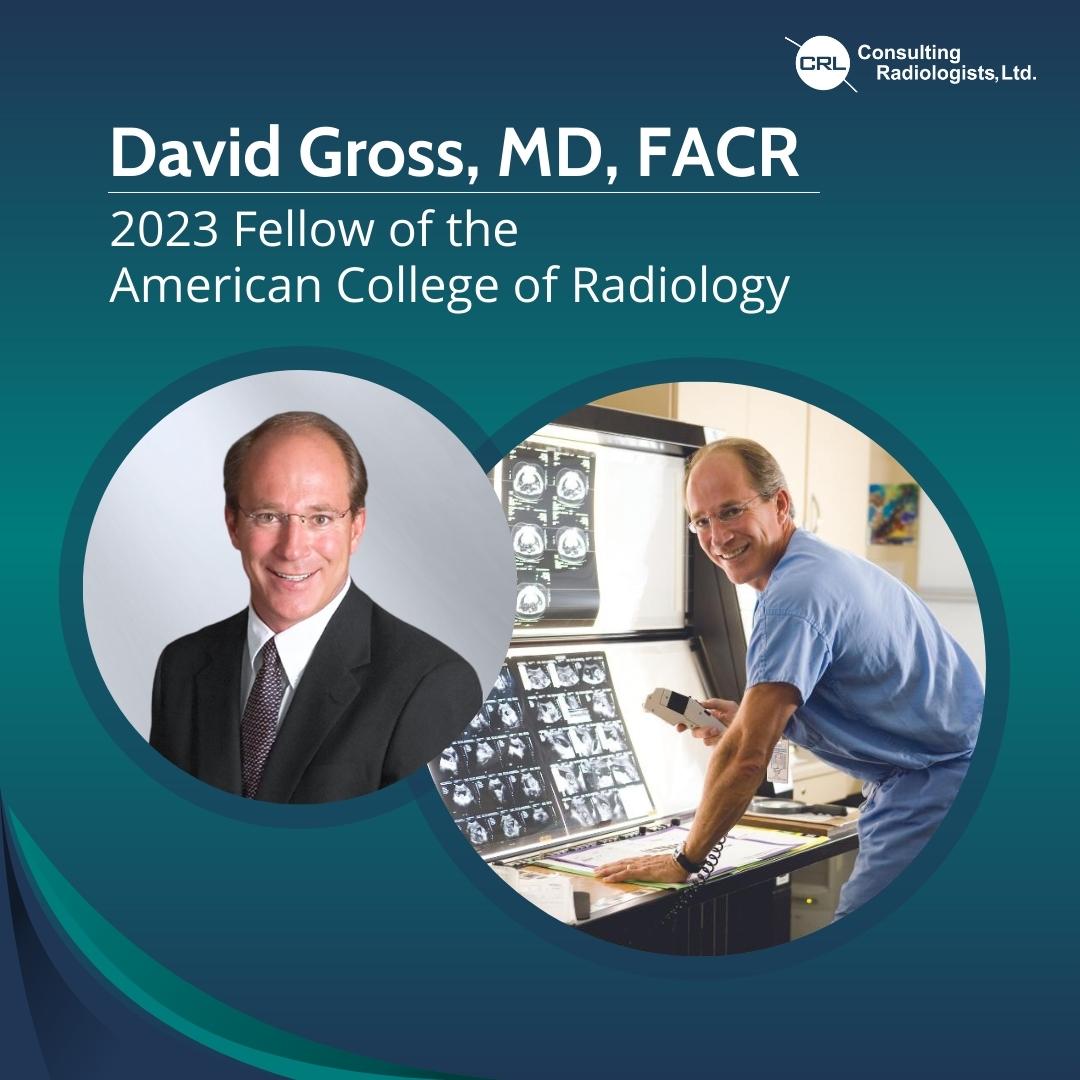 Dr. David Gross Awarded American College of Radiology Fellowship
Consulting Radiologists, Ltd. (CRL) proudly announces that the American College of Radiology (ACR) honored Dr. David Gross as Fellow. One of the highest honors that the American College of Radiology (ACR) bestows and is awarded to only about 15 percent of its current members. Radiologists receiving the FACR designation have completed a rigorous review of their professional accomplishments, knowledge, skills, and contributions to the field of radiology.
To become an ACR fellow, a radiologist must fulfill specific requirements and show that they have participated in activities that enhance radiography and the health of patients. As a dedicated diagnostic radiologist, Dr. Gross served as Assistant Clinical Professor of Radiology at the University of Minnesota in Minneapolis for eight years before joining Consulting Radiologists, Ltd (CRL). He is a respected member of CRL's Diagnostic Radiology team and has been named a Top Doctor for five consecutive years by Mpls.St.Paul Magazine.
Being honored as a fellow by the ACR demonstrates that a radiologist has excelled and attained a high level of expertise in their field and is reflective of the radiologist's dedication to offering the best possible patient care and acknowledges their commitment to staying current with best practices, industry standards, and the most recent developments. A commitment exhibited by Dr. Gross when he replied, "I love working with the high-end technology and the people we take care of," when asked what he most enjoys about being a radiologist.
Dr. Gross practices predominantly at our hospital partner locations at Ridgeview Medical Center in Waconia, MN, and St. Francis Regional Medical Center in Shakopee, MN.
Join us in congratulating David Gross, MD, FACR, on this remarkable and well-deserved achievement.