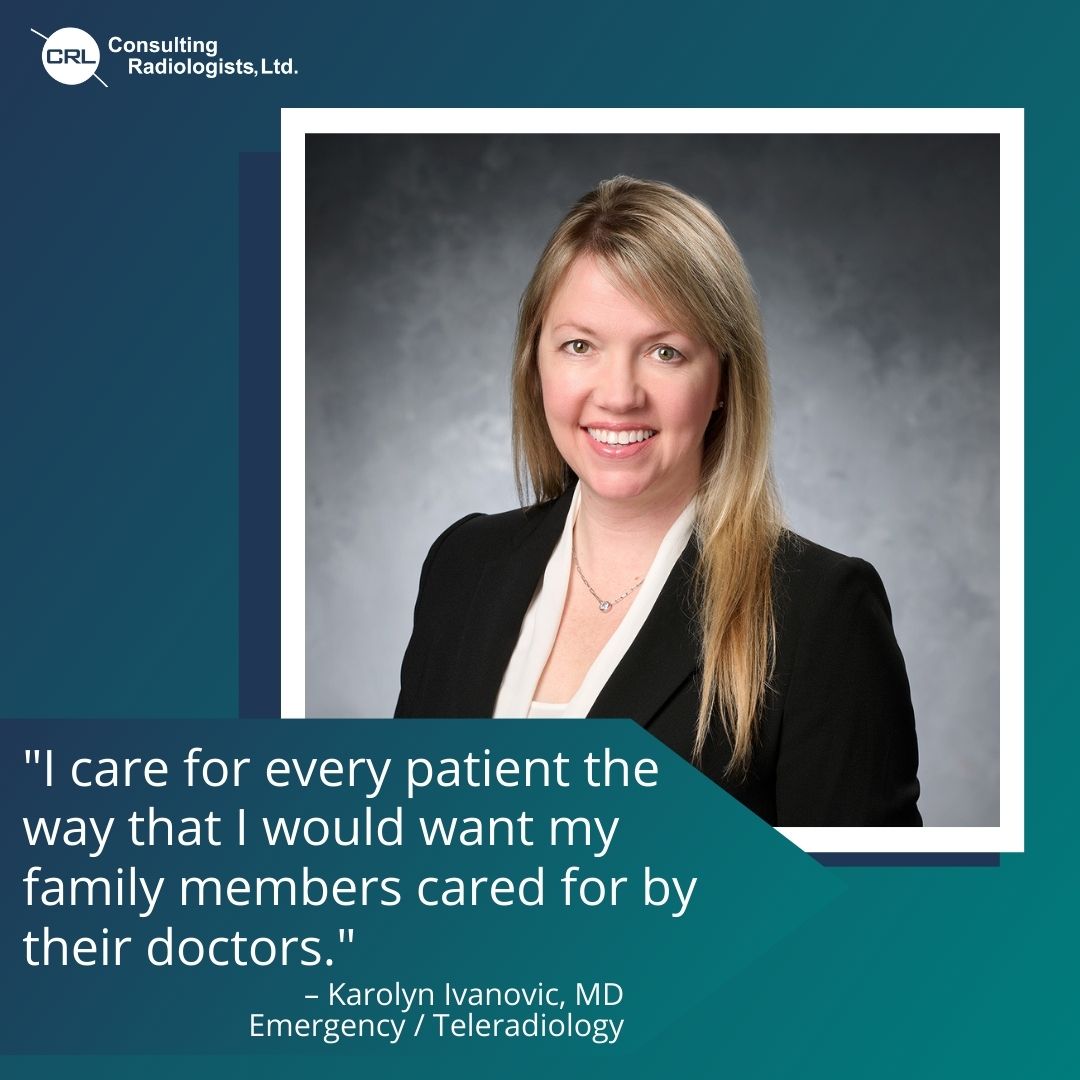 Dr. Karolyn Ivanovic, Teleradiologist, Joins Consulting Radiologists, Ltd.
Dr. Karolyn Ivanovic, originally from Milwaukee, Wisconsin, joins our emergency and teleradiology section. Dr. Ivanovic knew that she wanted to be a healthcare provider because she enjoys the intellectual challenges of science and medicine combined with the opportunity to serve and care for other people."
Dr. Ivanovic received her medical degree from the University of Wisconsin School of Medicine and Public Health in Madison, WI. Later, she completed a transitional year internship at Aurora St. Luke's Medical Center in Milwaukee, WI.She then moved to Rochester, MN for a diagnostic radiology residency at the Mayo Clinic, and completed fellowship training in musculoskeletal radiology at the University of Wisconsin, Madison.
 Dr. Ivanovic's professional interests include women's imaging, and musculoskeletal radiology, and she tells us that what she enjoys most about her job is "the opportunity to make a difference in people's lives through providing quality and compassionate care."
Dr. Ivanovic tells us that she would be a veterinarian if she weren't a healthcare provider. In addition to spending time with her husband and three sons, she enjoys outdoor activities, particularly skiing, hiking, traveling, reading, and cooking when not at work.