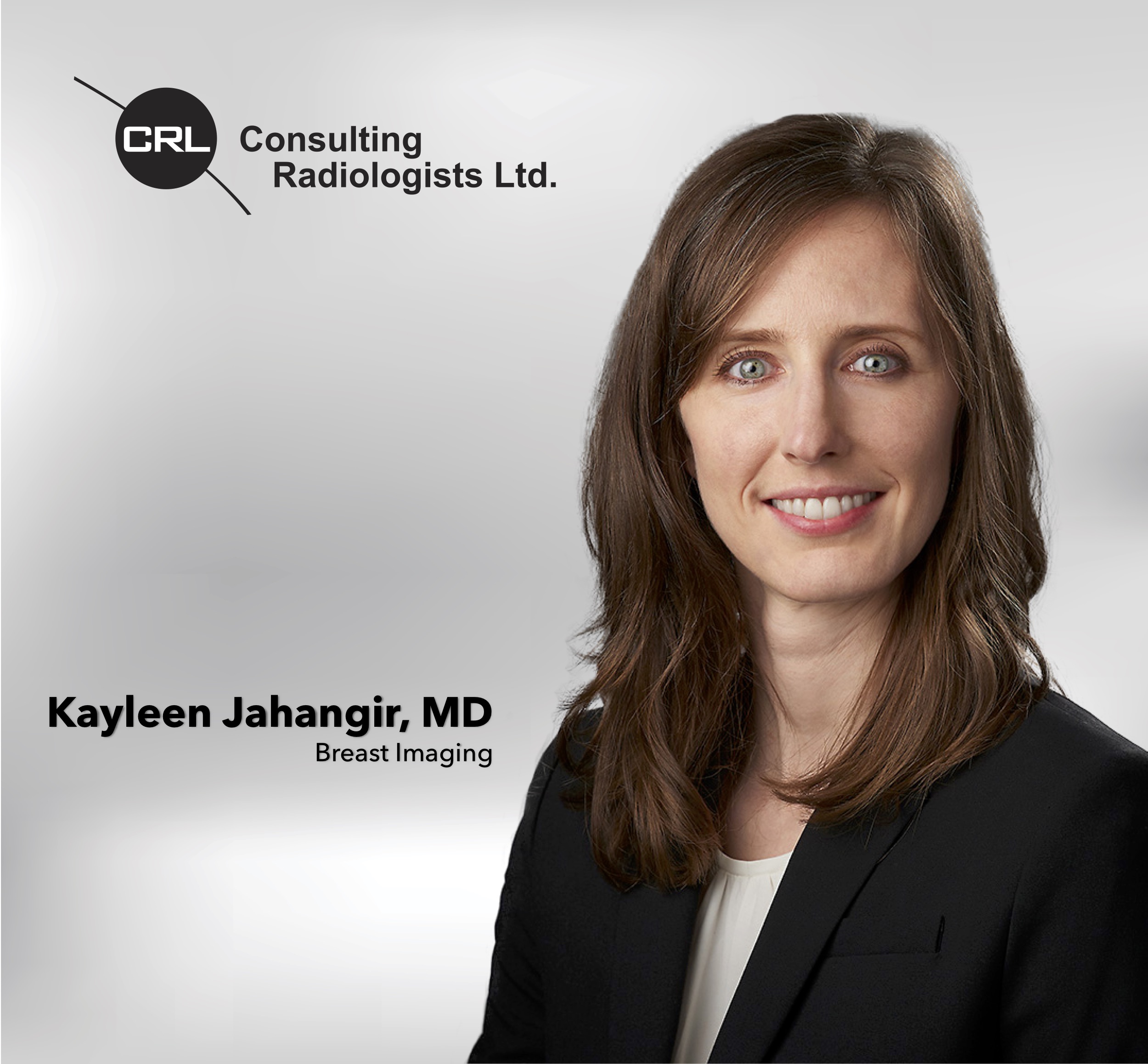 Dr. Kayleen Jahangir joins CRL Women's Imaging
We'd like to introduce you to Dr. Kayleen Jahangir who specializes in Breast Imaging at Consulting Radiologists, Ltd. She is fellowship trained in breast imaging, recipient of the 2015 Radiological Society of North America Cum Laude Award and appreciates the opportunity to work with other physicians and patients during difficult and uncertain times.
Dr. Jahangir completed her internship at NorthShore University Health System in Evanston, IL and her residency in Diagnostic Radiology at the University of Chicago Medicine.
Prior to pursuing her medical degree and specialty in radiology Dr. Jahangir earned her undergrad in Biomedical Engineering and worked as a mechanical engineer at Smiths Medical in St. Paul, MN.
Dr. Jahangir is originally from Duluth, MN and when not working she enjoys spending time with family, cooking and reading.
We wish Dr. Jahangir a warm welcome to CRL and CRL Women's Imaging.