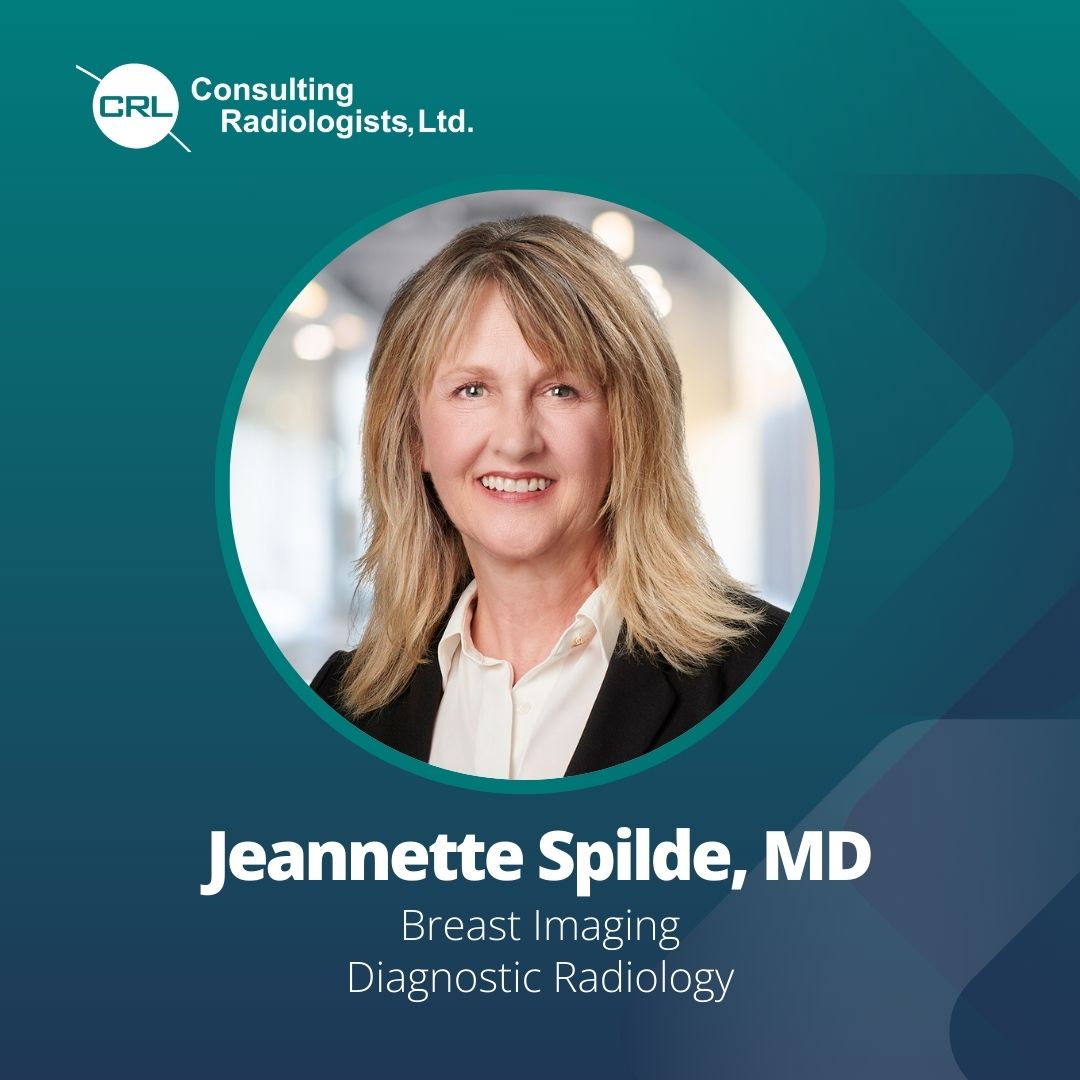 Jeannette Spilde, MD, Joins CRL Women's Imaging
We are thrilled to welcome Dr. Jeannette Spilde to CRL's breast imaging section. Dr. Spilde is a well-respected breast imaging radiologist with over 20 years of experience. 
Dr. Spilde earned her medical degree at the University of Texas Health Science Center Medical School. She then moved to Madison, Wisconsin, where she received the RSNA Resident Research Trainee Prize during her diagnostic radiology residency at the University of Wisconsin Hospitals and Clinics. Dr. Spilde then completed her breast imaging fellowship at Northwestern Memorial Hospital in Chicago, Illinois.
Dr. Spilde's passion lies in addressing patient concerns comprehensively. She achieves this by actively listening, conducting thorough assessments, and offering clear and informative guidance. Dr. Spilde has gleaned invaluable insights from her patients, including courage, respect for the body, and ways to meet life as it is.
Her expertise encompasses the interpretation of screening and diagnostic mammograms, breast ultrasound, and breast MRI. Beyond interpretation, she is skilled in performing image-guided breast procedures, such as cyst aspirations and biopsies. 
Outside of work, you can find Dr. Spilde enjoying walks in nature, cooking, reading, playing with her pug, and spending quality time with friends and family. She is interested in learning the Tai Chi 24 Form and emphasizes the importance of practicing self-care. Her proudest accomplishment has been raising her disabled child.