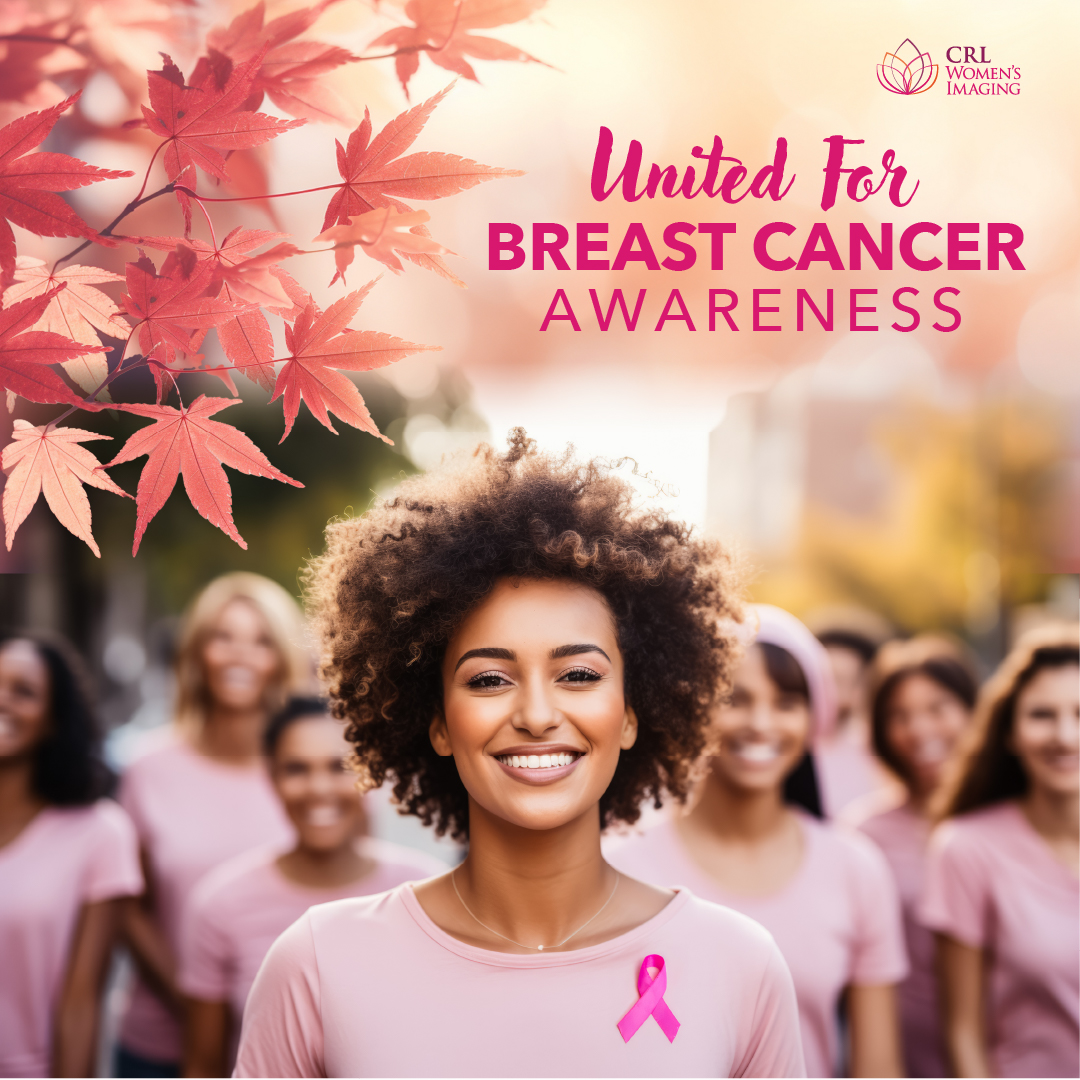 United for Breast Cancer Awareness
While October for some is about the fall colors, pumpkin-spiced lattes, and donning that favorite sweater, millions of people around the globe unite around the color pink, a symbol of hope, strength, and empowerment, to raise awareness in support of those affected by breast cancer, and to encourage women to take an active role in their breast health.
Increased awareness and early detection are key in the fight against a disease that affects 1 in 8 women. That is more women worldwide than any other cancer, and according to the Minnesota Department of Health, the most common invasive cancer diagnosed in women in Minnesota, where approximately 4500 new cases are diagnosed each year.
It has been more than 40 years since several major breast cancer organizations banded together to establish Breast Cancer Awareness Month. Since then, it has developed into a global movement, with countless individuals, organizations, and communities uniting to help those affected by a breast cancer diagnosis.
Breast Cancer Awareness Month is a movement that exemplifies the strength of unity. A chance for people from all walks of life to come together to work toward a shared goal: the eradication of breast cancer. Each of us has an opportunity to make a significant impact in the fight against this disease by taking an active role in raising awareness, promoting early detection through breast cancer screening, and supporting those around us who are battling the disease themselves or are caring for a loved one through a breast cancer journey.
Join the movement. Whether it's a simple social media post, attending or organizing a community event, donating to a respectable nonprofit organization, or reminding a friend to get her mammogram, our collective efforts will make a difference.
This October, take a moment to encourage those women who are in the fight, to celebrate each new day with the survivors, to reflect on the lives lost, and to remind those who are perhaps delaying getting their annual screening mammograms of how vital an annual mammogram is in the fight against breast cancer.
About CRL Women's Imaging
CRL Women's Imaging is a leader in outpatient imaging and designated as Breast Center of Excellence by the American College of Radiology (ACR).  Our team of dedicated, board-certified breast imagers with broad expertise and a genuine interest in breast imaging and our knowledgeable technologists certified in mammography and ultrasound are committed to provide our patients with the high-quality compassionate care they can trust.
"Early detection of breast cancer saves lives. And with the tools of 3D mammography/tomosynthesis and supplemental screening breast ultrasound we are better equipped than ever to positively impact women's health."  – Jillian Karow, MD, Medical Director, CRL Women's Imaging