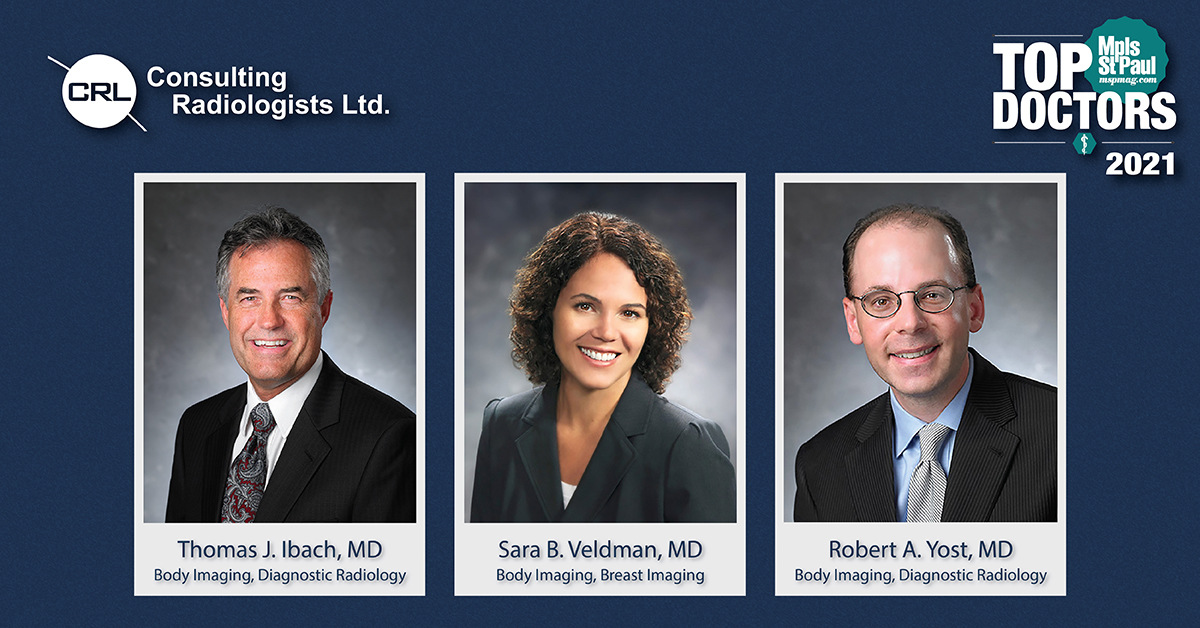 CRL's Radiologists Included In Mpls-St.Paul Magazine's 2021 Top Doctors List
The Mpls-St.Paul Magazine released its 25th edition of the Top Doctors list. And this year, we congratulate the three radiologists from Consulting Radiologists, Ltd. (CRL) included in this list.
Each year the magazine asks physicians to nominate their peers, those doctors to whom they would go if they or a loved one were seeking medical care. These candidates are then grouped into over 40 specialties and evaluated on factors such as peer recognition, professional achievement, extensive research, and disciplinary history. A blue-ribbon panel, composed of those doctors receiving the highest scores from each specialty, evaluates the other candidates. The doctors acquiring the highest total points from the surveys, research, and blue-ribbon review panel are selected.
We are proud of the Mpls-St.Paul 2021 Top Doctors and all our radiologists who are passionate about improving health awareness and disease treatment through on-site radiology services at 22 partner hospitals and clinics, outpatient services in convenient Twin Cities locations, and expert consultation and image interpretation to a large network of healthcare facilities via our sophisticated teleradiology network.