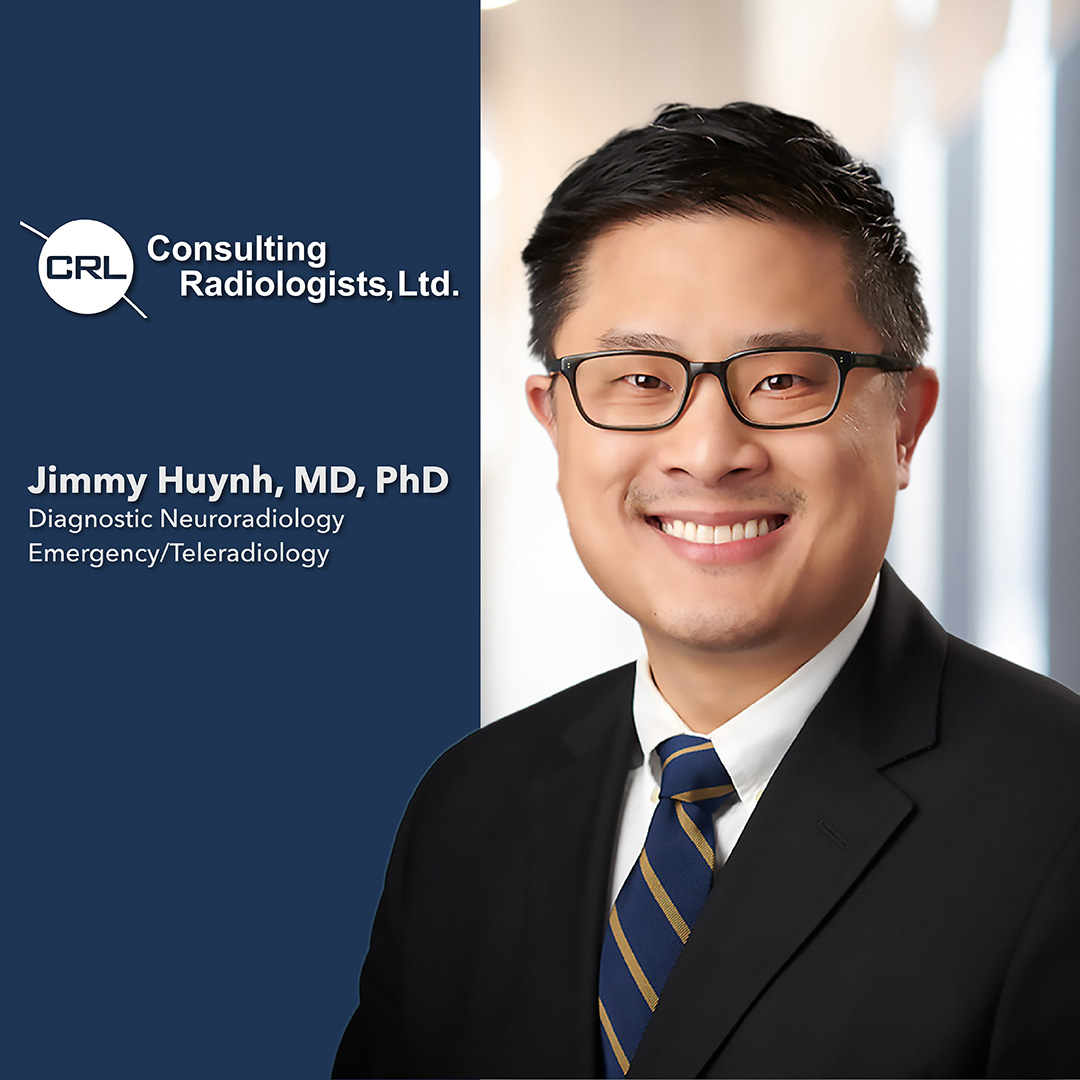 Consulting Radiologists, Ltd. Welcomes Diagnostic Neuroradiologist, Jimmy Huynh, MD, PhD
Consulting Radiologists, Ltd. is proud to welcome Dr. Jimmy Huynh to our Emergency/Teleradiology section. Dr. Huynh completed his fellowship in neuroradiology at the University of California Davis Medical Center preceded by a residency in diagnostic radiology at the University of Cincinnati Medical Center and an internship in internal medicine at Christ Hospital in Cincinnati, OH.
An interest in medicine developed while conducting molecular biology research and conversations with physicians while completing his BS and MS in Molecular and Cellular Biology at Johns Hopkins University. During this time, Dr. Huynh knew he wanted to be a healthcare provider.
Dr. Huynh enjoys the stimulation and variety of cases, the collegial nature of radiology, and working with other physicians to provide the best care possible to patients. 
When not at work, Dr. Huynh enjoys traveling, skiing, reading, and spending time with his family.