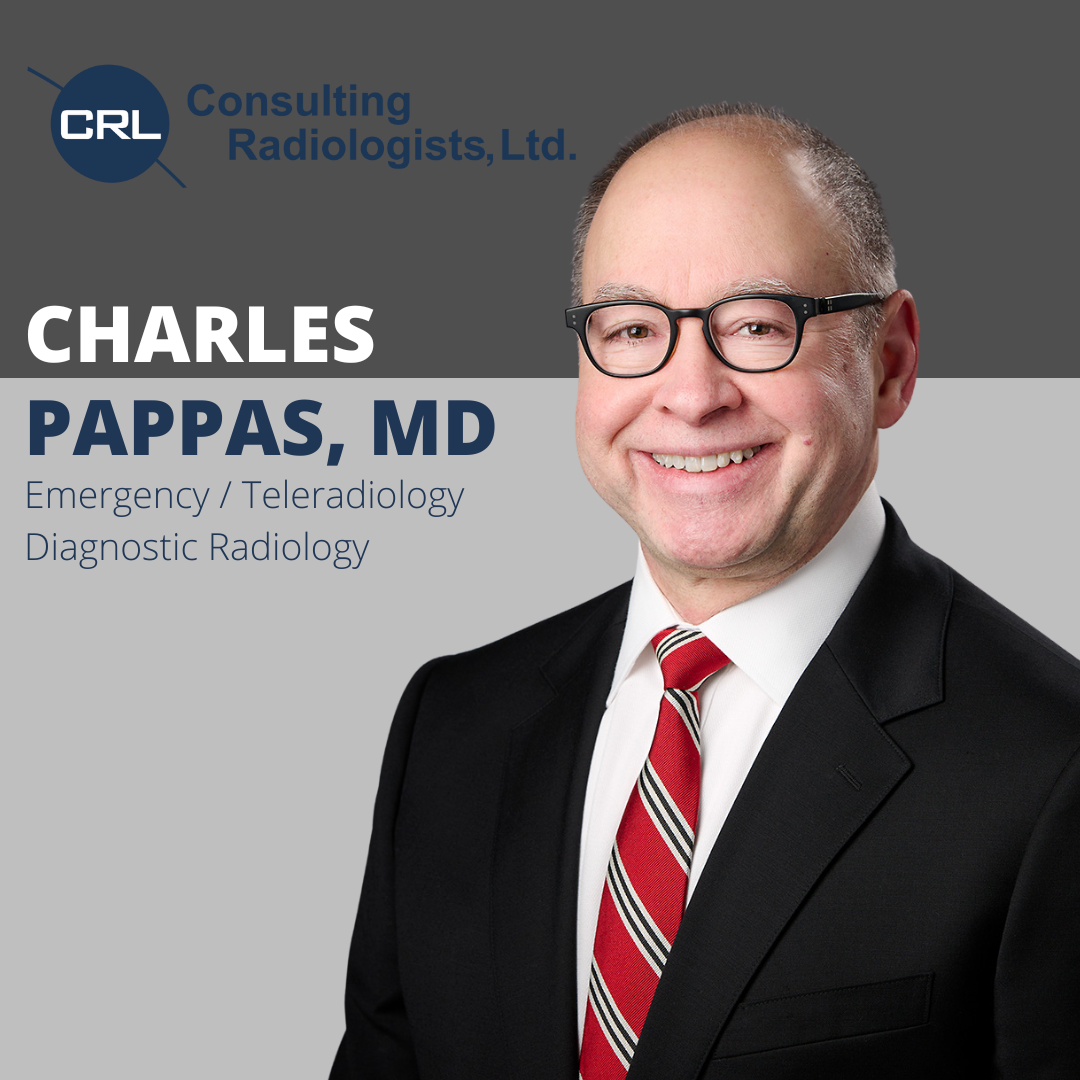 CRL Welcomes Teleradiologist, Dr. Charles Pappas.
Join us in welcoming Dr. Charles Pappas to the teleradiology section of Consulting Radiologists, Ltd. Dr. Pappas completed medical school at the Medical College of Virginia in Richmond, VA. After finishing a rotating internship at Riverside Regional Medical Center in Newport News, VA, he moved to Burlington, Vermont, for his diagnostic radiology residency at the Medical Center Hospital of Vermont. Dr. Pappas received fellowship training in musculoskeletal radiology at Massachusetts General Hospital in Boston, MA.
Dr. Pappas enjoys using cutting-edge imaging technology to provide the best patient care possible.