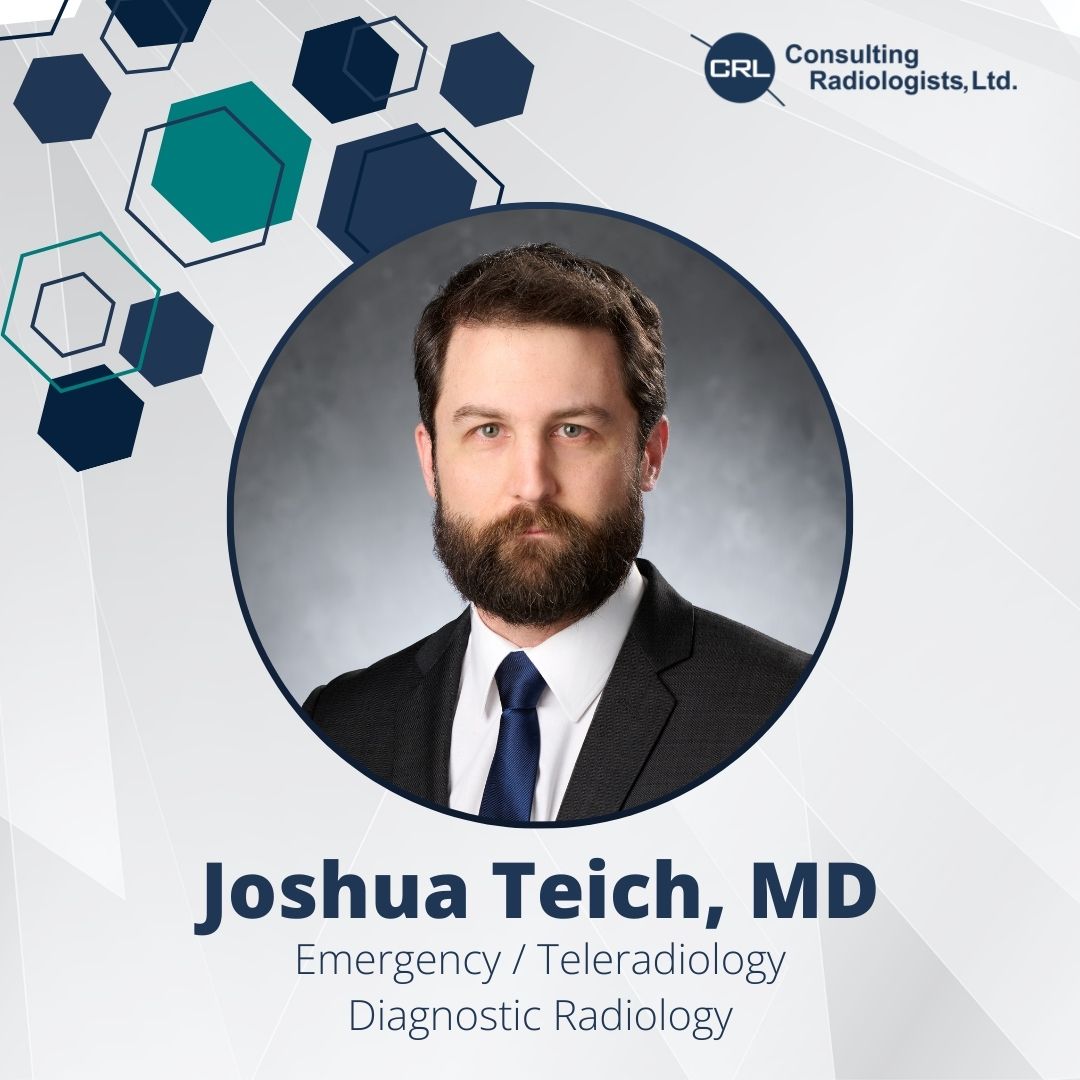 Joshua Teich, MD Joins CRL's Emergency & Teleradiology Section
Consulting Radiologists, Ltd. is proud to welcome Dr. Joshua Teich to our emergency/teleradiology section. Originally from Bremerton, Washington, Dr. Teich earned a Bachelor of Science degree in mathematics at Drexel University before serving as a Lieutenant in the United States Navy as an information warfare officer. 
After his service in the Navy, Dr. Teich returned to academia and pursued a Master of Arts in Medical Sciences at the Boston University School of Medicine, where he later returned to earn his medical degree.
After earning his medical degree, Dr. Teich served in the United States Army, where he completed his transitional year internship at the Dwight D. Eisenhower Army Medical Center in Fort Gordon, Georgia. He then completed his diagnostic radiology residency at the Medical College of Georgia at Augusta University Medical Center in Augusta, GA.
Dr. Teich tells us that his favorite part of being a radiologist is "Helping other healthcare providers make a diagnosis." 
When not at work, you can find him hiking or listening to music.