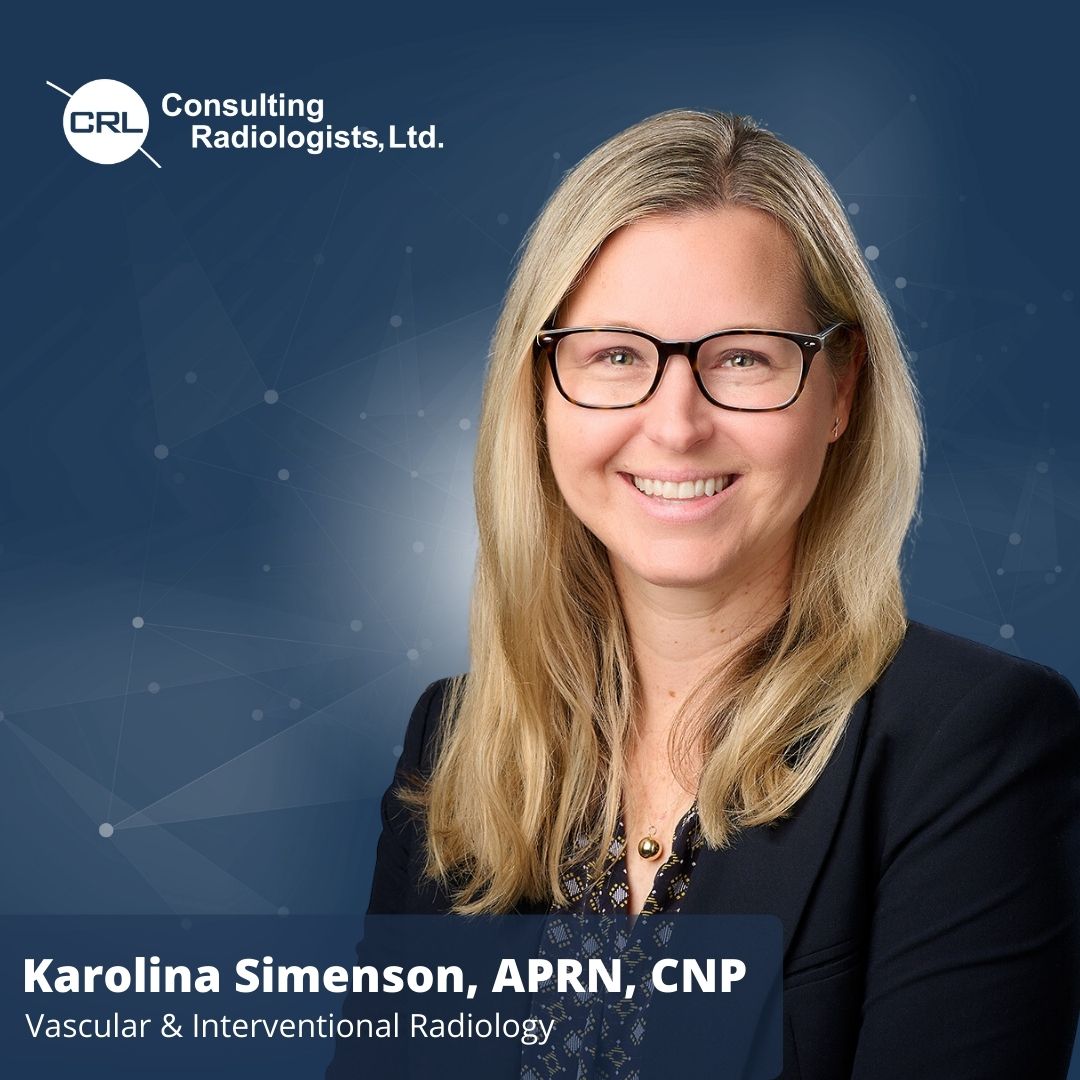 Karolina Simenson, APRN, CNP – CRL Vascular and Interventional Radiology Team Member
Karolina Simenson, APRN, CNP, is a member of the CRL Vascular & Interventional Radiology section. Karolina received her Bachelor of Science in Nursing from the University of Connecticut in Storrs, CT. She pursued further education and completed a Master of Science in Nursing as a specialized Adult-Gerontologic Acute Care Nurse Practitioner. 
In addition to a specialization in Adult-Gerontologic Acute Care, Karolina holds certifications in basic life support, advanced trauma life support, and advanced cardiac life support.
Karolina tells us that her favorite part of her job is "spending time with patients answering questions – allowing them to feel knowledgeable and comfortable before undergoing a procedure."
In her free time, she enjoys spending time with her family, bicycling, reading, and traveling.