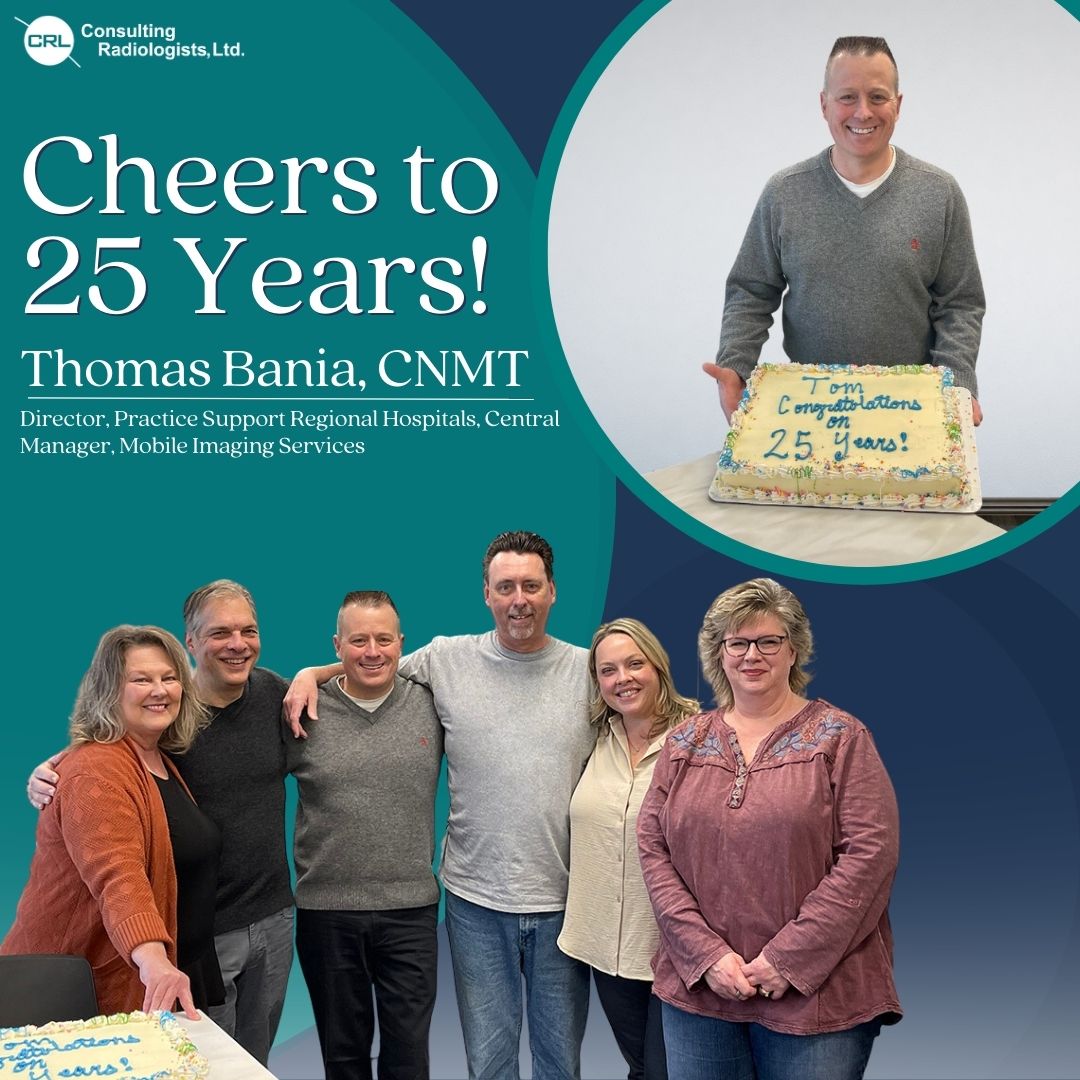 Tom Bania, CNMT, Celebrates 25 Years at Consulting Radiologists, Ltd.
Join us as we congratulate and celebrate Tom Bania, CNMT, for 25 years of hard work, loyalty, and dedication to Consulting Radiologists, Ltd. (CRL).
We asked Tom what some of the highlights have been in the 25 years he has worked for CRL, and he described his role as Manager of Mobile Imaging Services in starting the nuclear medicine business. What began as one mobile nuclear imaging unit grew to three and has since transitioned to the placement of units in six hospitals/clinics for added capacity and to serve more patients in our communities. Tom has appreciated the ability to apply his knowledge and skills as he works with our radiologists, the referring physicians, and our hospital and clinic partners.
In January 2017, Tom's role at CRL expanded to include Director, Practice Support Regional Hospitals. In this position, Tom was able to further develop his skills of understanding and anticipating the needs of the physicians, build relationships with staff members at the locations he supports, and has valued being part of the team providing patients with the highest-quality imaging services and procedures.
In his tenure at CRL, Tom has witnessed the transition of CRL to a physician-led company and has appreciated a culture where employees' talents and ideas are valued and rewarded.
As he looks to the future, Tom is excited to leverage current and new technologies to continually improve efficiency, that drives patient and provider satisfaction at all of CRL's hospital partners and clinics.